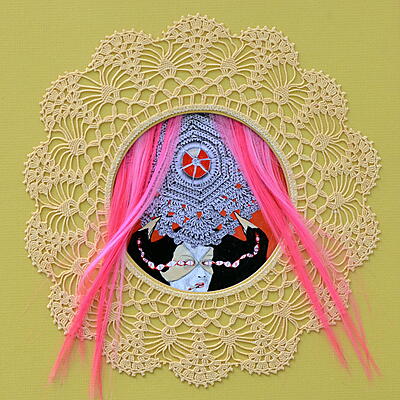 LP: Includes download, Ltd. to 400 copies
Much has been made of the nesting compulsion that overtakes expecting parents. It's fair to suggest that this album owes its name to the fact that Asheville NC residents Tashi Dorji and Shane Parish were both looking forward to parenthood when they made it, and not much of a stretch to say that it expresses something that they both had to say before the babies arrived.

That message is one of two guys bonding over shared understandings. They've been known each other for over a decade, during which time they've played both as a duo and as parts of larger ensembles. Both play guitar, and while their discographies map quite disparate interests, they share a devotion to the guitar as a vehicle for improvisation. The eight improvisations that make up Expecting grow out of a dynamic of sharing — one fellow shows up with a tuning and maybe a string preparation, the other works out a response, and out of that comes not only a piece of music but a renewal and confirmation of a relationship in which two humans share what they love.

Expecting parents tend to be anxious ones. Titles like "Dust Of Dust," "Storm Sinks Boat," and "Break Up" give the impression that Dorji and Parish weren't free from trepidation when they made Expecting, and the record's discordant moments back it up. Nowadays writers are quick to lay the term experimental music on anything dissonant. But while one could say that this music actually earns that much-abused term because it comes out of a process of proposal and problem solving, an emotionally truer term would be experiential music. It came out of Parish and Dorji's real time communion, and it is informed by their shared history. For them, making the music was an experience; playing the record imparts a different experience, one of receiving rather than making, but it still expresses a dynamic of exchange.
Tashi Dorji & Shane Parish

:

Expecting

Break Up

Tashi Dorji & Shane Parish

2' 36''

Ihintza

Tashi Dorji & Shane Parish

1' 49''

Breaking Sea

Tashi Dorji & Shane Parish

6' 59''

Dust of Dust

Tashi Dorji & Shane Parish

1' 47''

Toil of Trace

Tashi Dorji & Shane Parish

4' 37''

Wounded Healer

Tashi Dorji & Shane Parish

3' 02''

Storm Sinks Boat

Tashi Dorji & Shane Parish

14' 49''

Escape to Cancel

Tashi Dorji & Shane Parish

2' 05''
Auch schön: