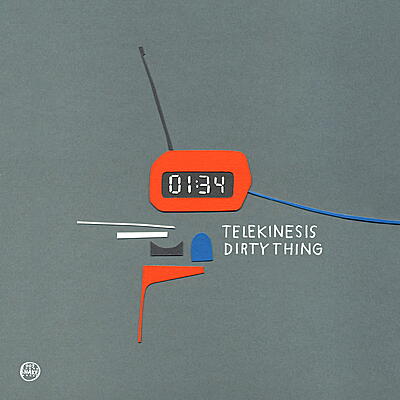 Incl. Instant Download
After his stunning self titled first album, Michael Lerner aka Telekinesis brings you 'Dirty Thing', which is primarily dirty if it comes to the sound: As an hommage to the culture of Low Fidelity, Michael Lerner recorded this EP all alone with the microphone of his Macbook and "insane amounts of compression". Significantly in this context: A few years ago Michael passed The Liverpool Institute for Performing Arts in Liverpool, where Paul McCartney himself has an eye on his student's skillz in recording and audio engineering.
Thereby the record's raw sound fits perfectly to it's five songs: candid, straightforward and always highly emotional: This is exactly the kind of rock n roll-record, that have become rare these days: no needless knick knack - just a bunch of incredibly catchy two-minute-tunes. While two of them are brandnew, you'll already know the other three: 'Calling All Doctors' (because it was already part of the debut album - though in another version), 'Meaningless' (because it was originally played by The Magnetic Fields) and 'The Drawback' (because it was written by Joy Division or rather Warsaw).
Telekinesis

:

Dirty Thing

Dirty Thing

Telekinesis

2' 31''

Meaningless

Telekinesis

1' 00''

Calling All Doctors

(Live Version)

Telekinesis

2' 52''

Non Toxic

Telekinesis

1' 42''

The Drawback

Telekinesis

1' 51''
Auch schön: