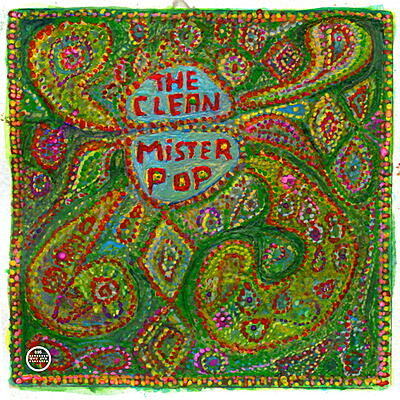 Incl. Instant Download
Was lässt sich zu The Clean noch sagen? 1978 legten sie den Grundstein für die neuseeländische Punkszene, schafften eine Spielwiese für verwandte Seelen und wurden stilbildend für eine ganze Generation internationaler Bands.
Vor, während und nach der Vierspurrevolution nahmen The Clean neben rauen Lo-Fi-Produktionen auch ausgefeilte Studioalben auf, ohne dabei einen Funken ihrer Identität oder Authentizität zu verlieren. Ihr Sound bleibt absolut unverwechselbar - auch wenn er immer wieder auf psychedelische Pink Floyd/Syd Barrett-Momente, die rohen Harmonien früher Velvet Underground-Aufnahmen oder unzählige andere Einflüsse verweist. Ebenso prägend für The Clean sind z.B. Arthur Lee, Shirley Collins oder die Rolling Stones, doch sämtliche Einflüsse werden mit einer unterschwelligen, organischen Leichtigkeit an- und eingespielt, dass sie nie wie aufdringliche Referenzen an die eigene Plattensammlung wirken.
"Mister Pop" setzt The Cleans Popexkurs fort. Ob Zirkuseskapaden ("Moonjumper"), glorreich verschleierte Sonnenuntergangshymnen ("In The Dreamlife You Need A Rubber Soul"), charmant dadaistische Textpassagen oder autobahnartige Intros ("Tensile") - der Clean-typische Sound wird hier um Bobs Vorliebe für versponnenen britischen Folk und Davids fernöstliche und afrikanische Gitarrenpassagen erweitert, ohne dabei die Substanz zu verwässern - good, Clean fun für wache Ohren.
The Clean

:

Mister Pop

Are You Really On Drugs

The Clean

2' 50''

In The Dreamlife You Need A Rubber Soul

The Clean

3' 30''

Asleep In The Tunnel

The Clean

3' 08''

Back In The Day

The Clean

2' 50''

Moon Jump er

The Clean

5' 44''

Factory Man

The Clean

2' 24''

Simple Fix

The Clean

3' 56''

Tensile

The Clean

3' 34''

All Those Notes

The Clean

2' 00''
Auch schön: