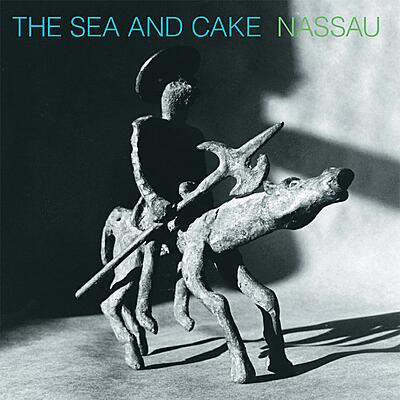 2LP: Includes download, 2017 Repress, green & blue vinyl
1995 : The Sea and Cake's second studio album Nassau is released. Out of print on vinyl for over a decade we are happy to finally offer it again. This 2012 edition was remastered to vinyl by Roger Seibel at SAE Mastering and pressed on high quality virgin vinyl. The two LPs are packaged in a jacket fully replicating the original artwork and includes a double sided insert and for the first time a download coupon!
Nassau was recorded by John McEntire at the now defunct Idful Studios in Chicago. The album moves the band away from the more immediate pop leanings of their self-titled debut and sees them begin to experiment as a band in production and songwriting. Nassau was featured on many 1995 year end lists, moving the band into the spotlight and out of the shadows. Nassau lives up to the promise of their debut and raised the bar for things to come.
The Sea And Cake

:

Nassau

Nature Boy

The Sea and Cake

5' 03''

Man Who Never Sees A Pretty Girl That He Doesn't Love Her A Little

The Sea and Cake

3' 02''

World Is Against You

The Sea and Cake

3' 13''

Lamonts Lament

The Sea and Cake

3' 56''

Soft And Sleep

The Sea and Cake

3' 43''

Alone For The Moment

The Sea and Cake

4' 44''

Cantina

The Sea and Cake

4' 49''

Earth Star

The Sea and Cake

5' 11''
Auch schön: