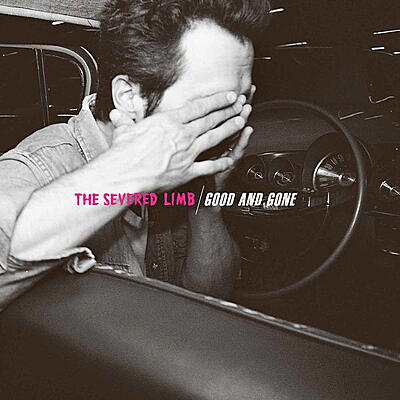 CD: Digi file packaging
LP: Includes download
From busking with washboards to recording raucous rock in pub basements, Severed Limb are the epitome of DIY. Born and bred in Brixton, the Londoners' new album is the point at which punk and skiffle meet with one clear aim; to take their sound from the streets and make people dance to a pub-punk rock that's defiantly outspoken.

"We're angry about the way South London is changing," explains Limbs' ringleader, Bobby. "Council estates are being knocked down and people are forced out to the suburbs for luxury flats to be built. Our favourite South London venues have been turned into flats too. The Grosvenor in Stockwell was our home. The Queens Head in Brixton too. Both victims of gentrification. There's also a horrible heroin problem affecting lots of bands. People are feeling vulnerable and insecure - it's not a great time. But people are helping each other. It's great to see the camaraderie. And that's why you play music. Simon calls it "the healing power of rock and roll!" We're lucky to be able to express ourselves."

Buskers by day, noise-makers by night, 'Severed Limb Strikes Again' sums up the band's tormented, vastly defiant look at the world and all its ills; from drink and drugs, even to love. Ever since Bobby, and fellow rebels-with-a-cause Charlie, his half-brother Leo, Sam, Alex and Simon, came together to record their first tracks on cassette in the basement of a pub where Charlie was landlord after bonding over their favourite jukebox sounds, they've been on a mission to make a noise – sonically and politically – and to get the world bopping in the process.

"When we first had the idea of playing skiffle it wasn't popular," Bobby recalls of the time they counted washboard, accordion and upright bass as part of their regular set-up. "Then after a few years we'd go to festivals and see washboards everywhere. But the thing was, all the bands seemed silly. To us, skiffle was rock and roll. It was DIY, even punk. We didn't want to be misunderstood. Led Zeppelin started off as a skiffle band. The Clash started off as a pub rock band, so in our minds something had to change and it was natural to evolve."

Written, right there, on the concrete of London's Borough Market during one of the bands regular busking sessions, the album's spontaneity, from the immediate Undertones stomp of opener 'Oh My My!', will make anyone take notice – including singer Imelda May who invited the band to open her show at The Royal Albert Hall. "It's the first track we recorded and we only did one take. We wanted it to sound like a slap in the face. It's about staying engaged with life and not giving in. It's also about South London - the vilification of poor young people and the rampant gentrification. I'm a socialist so I feel I can stick my oar in," tells Bobby.

Swelling with their own authentic take on the sounds they love, each track is infused with sounds from the 50s to the 70s; from the Tom Waits style percussion of 'Poison' to 'Freezing Point' which revives Berlin-era Iggy & The Stooges as it reveals details of a recent visit to China. "I played in a heavy metal bar that was owned by a policeman - something that was completely illegal for him to do! I also visited a school where children sang the communist anthem 'March of the Volunteers' every morning," tells Bobby.

Laid down on two-inch tape in an all-analogue New Forest studio, the band were given chance to express their appreciation for a vintage sound in their own frank way – even if things did take a mysterious turn. "We'd drive down to Dorset and it was great to be totally isolated," they say. "The studio was a wooden hut near a village called Burley which is famous for witchcraft. It was an apt place to record the b-movie horror film-inspired tracks like 'Bela Lugosi'. Hopping from punchy skiffle to the murkier depths of visceral punk rock, Severed Limb imperfectly embody the uncompromised spirit of true rock'n'roll.
The Severed Limb

:

Good And Gone

Ooh My My!

The Severed Limb

2' 16''

Poison

The Severed Limb

2' 40''

Bela Lugosi

The Severed Limb

3' 42''

Salamander

The Severed Limb

3' 20''

Feed Me Seymour

The Severed Limb

4' 24''

Freezing Point

The Severed Limb

4' 49''

Severed Limb Strikes Again

The Severed Limb

1' 35''

It's Not Fine

The Severed Limb

3' 56''

Good and Gone

The Severed Limb

5' 04''
Auch schön: