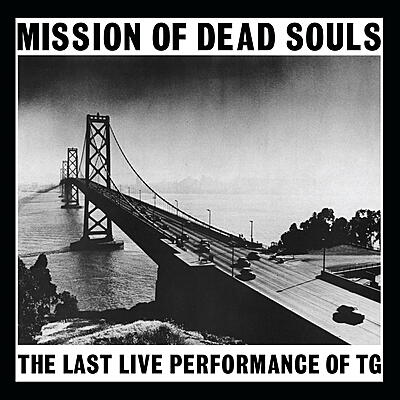 LP (color): Includes download, Ltd. white vinyl, incl. printed inner sleeve
MISSION OF DEAD SOULS (1981, Industrial Records) documents the final performance, before Throbbing Gristle's original disbanding (the band reactivated in 2004 before their final performance in 2010). Recorded at the Kezar Pavillion, San Francisco on 29 May 1981, the album "proves that TG's assault never lacked talent or skill." – AllMusic. The album has been unavailable on vinyl since the early 1990s, and is here presented on limited edition white vinyl, recreating the original sleeve with the addition of silver ink, with a new inner sleeve including photographs and a passage by Jon Savage.

A public statement by Throbbing Gristle stating 'This Mission Is Terminated' was released following Mission of Dead Souls, and the legacy of the band began to solidify with its influence on generations of artists to come. The album is also available on all digital platforms for the first time, and on CD after being long out of print.
Throbbing Gristle

:

Mission Of Dead Souls

Dead Souls

Throbbing Gristle

2' 00''

Guts On The Floor

Throbbing Gristle

1' 53''

Circle Of Animals

Throbbing Gristle

2' 00''

Looking For The OTO

Throbbing Gristle

1' 58''

Vision And Voice

Throbbing Gristle

1' 58''

Funeral Rites

Throbbing Gristle

1' 32''

Spirits Flying

Throbbing Gristle

1' 35''

Persuasion USA

Throbbing Gristle

1' 40''

Thee Process

Throbbing Gristle

54''

Discipline

(Reprise)

Throbbing Gristle

1' 36''
Auch schön: