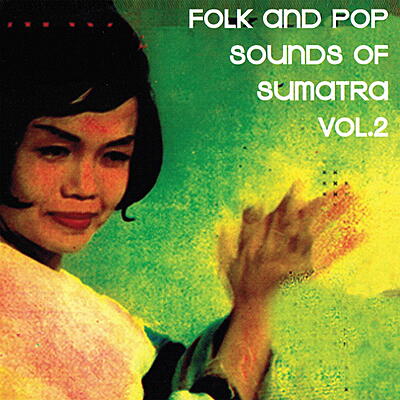 2LP: RSD 2019: Gatefold sleeve
"Folk and Pop Sounds of Sumatra Vol. 2 expands our presentation of the world's least-known, outstanding musical improbabilities. From the infectious trance beat of Sumatra's Folk Dangdut music, featuring Rabab (violin) or Saluang (flute), to the highly-refined and glorious Orkes Gambus (Orchestral Arabic music with 'Gambus' literally meaning 'oud'), said to have been brought to the island by Islamic settlers from Yemen, the 18 tracks featured here will instantly convince the listener of the expressive beauty and diversity this wondrous Island has to offer to the world music theater. Most of the musicians on this release are 'Minangkabau' or 'Minang' people who are devout followers of Islam as well as the world's largest Matrilineal society (a Minangkabau child is the descendent of his/her mother, not father). The other styles present are: Sitogol (storytelling in vocal style), Pop Minang music with Talempong (small, rounded gongs played with mallets), Tari, and Traditional Minang (music for ceremony and dance) and one brilliant track of Western pop. The music in this collection is from the 1960s through the 1980s and is all but forgotten by many Sumatrans who seem to prefer a more contemporary sound. Many of the older cassette tapes have disappeared from the markets and shops and are now thought of as antiques. As in many other countries around the world, modern technology has eclipsed the need for full ensembles/more organic forms of these pseudo-traditional styles. Keep in mind that this is not a document for the mere purpose of preservation, although it may serve as such. This is among the very best music you've never heard and you need to hear it now!" -Alan Bishop, November 2004

Features Syamsudin, Gumarang Sakti, Iswani Ismail, Elly Kasim, Umni Nadra, Fetty, H.J. Zahara, Mukhsin, Haba Haba Group, Minang Traditional Group, Muchlis, and Ahmad Baki/Halimah Fadil.

Compiled by Alan Bishop. Originally released in 2004 on CD, first time on vinyl. Limited edition double-LP; full color gatefold featuring original cover art and liner notes.
Various Artists

:

Folk and Pop Sounds of Sumatra Vol. 2

Sigumendar

Syamsudin

2' 00''

Tari Garak Sapayuang

Gumarang Sakti

2' 00''

Nelayan

Iswani Ismail

2' 00''

Ayam Den Lapeh

Elly Kasi

1' 14''

Senjah Indah

Ummi Nadra

2' 00''

Talang Denti

Syamsudin

2' 00''

Mali Ila Ahadin

HJ Zahara

2' 00''

Tanjuang Sani

Mukhsin

2' 00''

Taubat

Ummi Nadra

2' 00''

Kijom Kijom

Haba Haba Group

1' 04''

Bunga Rampai

Syamsudin

2' 00''

Vocal & Percussion

Minang Traditional Group

56''

Salam Pembukaan

Muchlis

2' 00''

Bayang Terbyang

Syamsudin

51''

Usah Dikenang

Ahmad Baki/Halimah Fadil

2' 00''

Vocal & Horn

Minang Traditional Group

2' 00''
Auch schön: