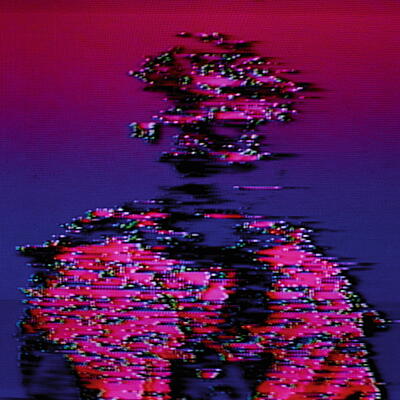 Incl. Instant Download
Recorded between 2012-2014, Jared Blum's (of GiganteSound, The Talking Book, Blanketship, Vulcanus 68, et al.) Vision Heat project is a laser guided, hyper vintage conflation of early to mid 80's centric production, montage and style. Recalling such luminaries as Tangerine Dream, John Carpenter, Harold Faltemeyer, Craig Safan and such lofty houses as KPM, Bruton and Parry with nods to oddballs from Russia and the Eastern Bloc, Blum still manages to be forcefully yet effortlessly unique. Inspired by countless soundtrack compilations and blog mixes of rare, foreign library and VHS music, Vision Heat varies in production style and technique as if it were the definitive archive - deftly genre skipping from moody sci-fi suspense, incidental queues and dramatic scores to uplifting electro-boogie, synthpop and cinematic arrangements. Ultimately so much more than an homage, The Chosen Themes are a subtle and skilled conjuring of a full spectrum re-imagined past.

Part two of a two volume set.
Vision Heat

:

The Chosen Themes - Program II

Vision Heat Logotone #2

Vision Heat

1' 02''

Tonight's The Night

Vision Heat

1' 40''

Beatin' the Heat on the Street

Vision Heat

3' 04''

Metro Transit

Vision Heat

2' 12''

A Delicate Love

Vision Heat

1' 26''

Program Default

Vision Heat

3' 34''

Manhunter

Vision Heat

3' 39''

Patrick's Theme

Vision Heat

2' 36''

The Boogie Man

Vision Heat

2' 20''

Final Flight Excerpts 1-4

Vision Heat

2' 56''

Access

Vision Heat

2' 56''

Airstrike

Vision Heat

1' 23''

Gummy on the Beach

Vision Heat

2' 59''

Slogovia's Theme

Vision Heat

54''

In Cab Reflections

Vision Heat

1' 13''

The Camera Loves You

Vision Heat

2' 31''

Starman End Credits

Vision Heat

3' 05''

Our Hero's Return

Vision Heat

1' 30''
Auch schön: