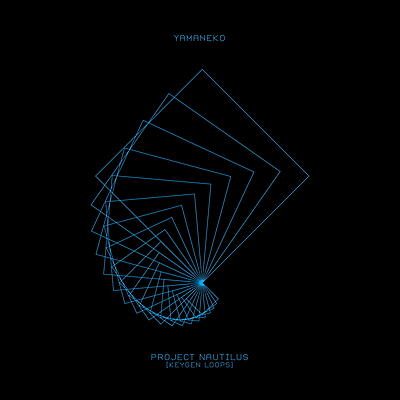 LP: 1st pressing in pvc outer sleeve!
One of electronic music's most individual voices, Yamaneko operates on the peripheries of instrumental grime, but is equally inspired by new age, video game soundtracks and Drexciya's aquatic techno.

His debut album Pixel Wave Embrace has already proved influential and is considered a cult classic, praised highly by Dummy, Dazed, Resident Advisor, FACT, Tiny Mixtapes and more.

Project Nautilus is bleaker, darker and more inward-looking than Pixel Wave Embrace, heavily inspired by the simple, often melancholic music made by keygen composers.

It's not an easy or inviting album, but it's filled with as much subtle detail as it is blank space, resulting in one of the most haunting electronic records of the year.

The first edition of Project Nautilus comes packaged in a card inner sleeve and screen-printed PVC outer sleeve.
Yamaneko

:

Project Nautilus

Blemtrails

Yamaneko

3' 08''

Gala Helipop

Yamaneko

3' 59''

Loading Bay

Yamaneko

3' 32''

Accela Crash

Yamaneko

3' 16''

Pixel Wavedash

Yamaneko

3' 05''

Rushing the Ice Palace

Yamaneko

3' 16''

Playing Fields

Yamaneko

2' 17''
Auch schön: