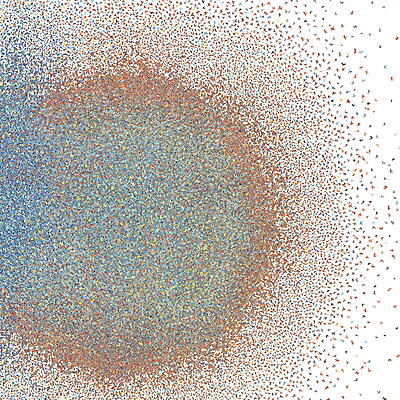 2LP: Includes download, gatefold jacket, initial copies on opaque lavender vinyl
Flower of Sulphur is a transfixing piece of continuous improvisation from three experimental luminaries : multi-instrumentalist YoshimiO (Boredoms, OOIOO, SAICOBAB), internationally acclaimed percussionist Susie Ibarra, and artist Robert Aiki Aubrey Lowe (Lichens).

The trio's jaw dropping performance was recorded in December 2016 at Roulette in Brooklyn. Flower of Sulphur documents a singular evening of exquisite sound and exceptional performance. Absolutely an essential album, pristinely recorded, and capturing a rare performance. A must have for any fans of creative innovation and improvistation.
YoshimiO / Susie Ibarra / Robert Aiki Aubrey Lowe

:

Flower of Sulphur

Aaa

YoshimiO / Susie Ibarra / Robert Aiki Aubrey Lowe

12' 53''

Bbb

YoshimiO / Susie Ibarra / Robert Aiki Aubrey Lowe

18' 11''

Ccc

YoshimiO / Susie Ibarra / Robert Aiki Aubrey Lowe

18' 19''

Ddd

YoshimiO / Susie Ibarra / Robert Aiki Aubrey Lowe

15' 11''
Auch schön: