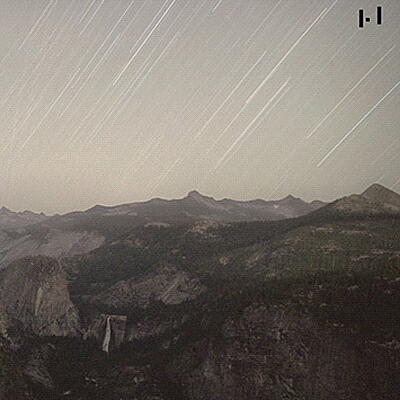 Best known for his series on clandestine military bases and spy satellites, Trevor Paglen's practice reaches far beyond museum walls. Instead, it encompasses a variety of disciplines; from image-making and installations to investigative journalism, writing, engineering, geography, and sound design. Along the way, Paglen challenges our traditional notions of fine art. He has published a number of books on the functioning of the US intelligence services, installed a series of Autonomy Cubes that allow access to the entirely anonymous Tor network, and is currently working on his own satellite to be launched into space in summer 2018.

Holding degrees in comparative religion, music composition, fine arts, and geography, Trevor Paglen is undoubtedly concerned with the larger questions in life. In pieces that are statements as much as they are questions, his work exposes the invisible mechanisms of modern existence, exploring the human condition in relation to the political, social, military, and economic systems our societies operate on.

In a sweeping conversation with mono.kultur, Trevor Paglen talked about the volatility of truth, the dilemmas of the Anthropocene, and why Artificial Intelligence will not outlast humanity.
Warning
: file(https://cluster-api.morrmusic.com/public/release/e7d47ba0-b956-44f6-a8de-6ef07158513b/json): failed to open stream: HTTP request failed! HTTP/1.0 404 Not Found in
/tmp/smarty-cache/fcb4746ca777798cc1d9d1e1f74cc3e0^%%1A^1A1^1A1ACF11%%audioPlayerOxMedia.tpl.php
on line
22
Warning
: Invalid argument supplied for foreach() in
/tmp/smarty-cache/fcb4746ca777798cc1d9d1e1f74cc3e0^%%1A^1A1^1A1ACF11%%audioPlayerOxMedia.tpl.php
on line
27
Auch schön: