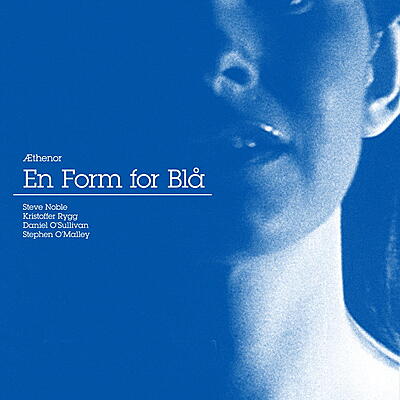 2LP: White Vinyl, incl. printed inner Sleeves
Aethenor is comprised of Stephen O'Malley (Sunn0))), KTL), Daniel O'Sullivan (Ulver, Mothlite, Guapo), Kristoffer Rygg (Ulver) and Steve Noble (N.E.W., Company, etc.). En Form For Bla documents the continued evolution of this unlikely collective, a collision of players from various avant, improv, metal, and "other" threads who together make a unique and arresting sound.

Documenting three gigs in Oslo recorded in 2010, the album is deep and weird, with liquid sounds juddering around the occasionally identifiable percussion or Rhodes motif. In the evolution from a side project / studio group to a frequently working live act, Aethenor kept their sound intact, taking the musique-concrete-style transitions and "what's that sound" ethos of their three previous efforts directly to the stage. Noble, having spent a couple of decades playing drums with Derek Bailey and other well-known UK improvisers, moves the music along subtly, keeping much of the focus on the burbling sound mass. O'Malley's guitar, an instrument of extreme viscera in Sunn0))), is used with restraint, providing occasional low menace but mostly mixing it up with O'Sullivan's thematic lines and Rygg's sound treatments. The overall effect is atmospheric rather than sedate--something like a modern, small group version of Miles Davis' classic "He Loved Him Madly" or Nurse with Wound's Spiral Insana. Other than perhaps Supersilent, no one else is working this sonic vocabulary today.

Designed by O'Malley, the deluxe double-LP version is pressed on white vinyl and packaged with printed inner sleeves; the CD is in a card folio. Aethenor will continue to tour extensively in support of their catalog, with ten dates in Italy in December 2010 and additional shows in the works.
Nice as well: