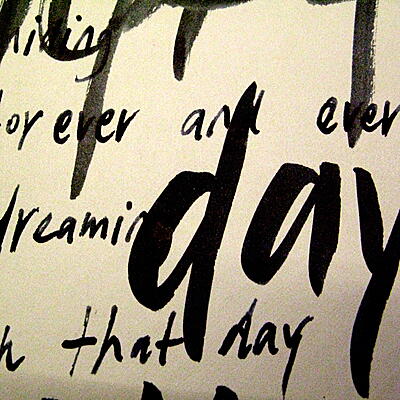 Incl. Instant Download
Craig Armstrong, a Scottish composer of modern orchestral music, electronica and film scores and AGF (Antye Greie) collaborate again. Armstrong's score for William Shakespeares Romeo + Juliet earned him a BAFTA for Achievement in Film Music and an Ivor Novello. His composition for Baz Luhrmann's musical Moulin Rouge! earned him the 2001 American Film Institute's composer of the Year award, a Golden Globe Award for Best Original Score and a BAFTA. Armstrong was awarded a Grammy Award for Best Original Score in 2004 for the biopic Ray. His other feature film scoring credits include Love Actually, Oliver Stone's World Trade Center, Elizabeth: The Golden Age and The Incredible Hulk.
In 2001 Armstrong invited Greie to contribute a song to his second solo record As If to Nothing (2002), subsequently both artist collaborated on Pianos (2004), The Dolls (2005 with Vladislav Delay), Memory Take My Hand (2008) and now follows Orlando. AGF is a digital songwriter, sound composer and poet and has released 20 long player records and numerous collaborations under such aliases as AGF/Delay (with Vladislav Delay), Greie Gut Fraktion (with Gudrun Gut), and The Lappetites (with Kaffe Matthews and Eliane Radigue). Greie has produced records for numerous other artists, including Ellen Allien (SOOL, 2009, BPitch).
Orlando - The Play: In 2010, AGF composed and performed original music in Cryptic?s staging the Virginia Woolf masterpiece Orlando, a production directed by Cathie Boyd. This staging features live vocals and electronics by AGF and an original soundtrack by her and Craig Armstrong.
Orlando - the CD: For this CD the very different kind of composers combine their work for the score of the theatre piece and wrote compositions in a cohesive flow following the narrative of the book. This work is meant to take the listener on an inspiring journey.
Field recordings and recordings of classical Cello, voice and digital processing are the key elements of this work. The music is lush, clever and beautiful, the combination of Armstrong's melodic and cultural strength, and Greie's delicately voiced electronic inventiveness working like a dream.
All starts with writing. Orlando was a writer! AGF recorded her own writing and composed a piece about writing to introduce the nature of Orlando. Next comes the oak tree Orlando spent his childhood in, secluded from the world, building his own powerful and wonderful universe in nature and fantasy. Craig wrote the opening theme of this topic recording cello, and AGF used words from the text as well as recordings of her feet breaking dry wood and a sub bass frequency, here representing the safe ground of a childhood ending up educated and safe. Pieces like The Tree, Betrayal, and Sleep see AGF and Armstrong incorporate drone and digital processing. The poetry pieces Yearning Years, I Held A Queen, You Sleep On, Sex At Thought, Rain Falls are deconstructed texts, as recognizable as any ?poemproducer? pieces AGF has written before. The 7 Day Sleep, the English Damp, and The Great Frost are all famous Orlando themes that have been interpreted by the artists. The core of this CD bears the mark of the outstanding book which Virginia Woolf had written 100 years ago, though with a 21st century sound score.
AGF & Craig Armstrong

:

Orlando

Writing Pitch And Depth

AGF & Craig Armstrong

2' 25''

For Ever And Ever And Ever Alone

AGF & Craig Armstrong

3' 59''

Yearning Years

AGF & Craig Armstrong

40''

The Tree

AGF & Craig Armstrong

3' 39''

I Held A Queen

AGF & Craig Armstrong

26''

The Queen

AGF & Craig Armstrong

1' 34''

Birds Froze In Mid-Air

AGF & Craig Armstrong

3' 41''

Princess Marousha Stanilovska Dagmar Natascha Iliana Romanovitch

AGF & Craig Armstrong

3' 33''

I Opened My Eyes

AGF & Craig Armstrong

5' 19''

Betrayal

AGF & Craig Armstrong

4' 18''

Konstantinopolis

AGF & Craig Armstrong

3' 36''

You Sleep On

AGF & Craig Armstrong

1' 01''

Sleep

AGF & Craig Armstrong

7' 26''

Sex At Thought

AGF & Craig Armstrong

27''

Enamoured Lady

AGF & Craig Armstrong

3' 42''

The Archduke

AGF & Craig Armstrong

1' 35''

Rain Falls

AGF & Craig Armstrong

1' 02''

Damp

AGF & Craig Armstrong

4' 13''

Nature´s Bride

AGF & Craig Armstrong

4' 13''

The Way We Write

AGF & Craig Armstrong

2' 04''
Nice as well: