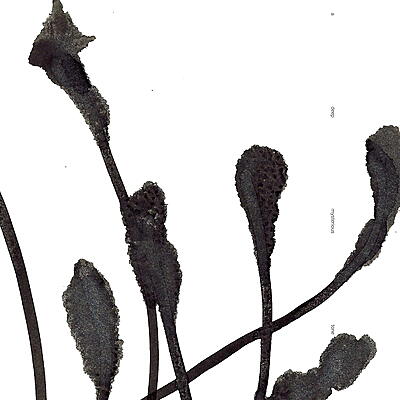 Incl. Instant Download
A Deep Mysterious Tone

...is the third edition in AGF's poetry series, following Gedichterbe [German/2010] and Kuuntele [Finnish/2013]. The series investigates the history of poetry in one particular language from a female perspective. Via current music and sound art practices the poems are reimagined in a 21st century context.Twelve Japanese poets were selected for this issue. Three poets date from the Heian period (794– 1185/1192) and the rest are from the Meiji Restoration (when closed Japan finally opened up to the world, starting in 1868) and after. In addition to the Japanese language poets, one piece features the sound of the Ainu, the indigenous people of northern Japan. These primarily female stories were interpreted by AGF and her contemporaries Kyoka, Tujiko Noriko, Yu Kawabata and Ryoko Akama, fellow artists and producers she got to know at various music festivals in Europe. The only living poet here is Misumi Mizuki, who reads her work herself.
AGF & Various

:

A Deep Mysterious Tone

State Of Ainu: Dance

AGF

3' 44''

Admidst The Notes

(Yosano Akiko 1878-1942)

AGF

2' 41''

The Rock And The Rock

(Ito Noe 1895-1923)

AGF

4' 26''

Yugure Wa

(Izumi Shikibu 976-?)

AGF

3' 52''

For Kaneko Fumiko (1903-1926)

AGF

3' 49''

I Am: New Woman

(Hiratsuka Raicho 1886-1971)

AGF

4' 38''

A Secret Code

(Kurahara Shinjiro 1889-1965)

AGF

2' 32''

Oto

(The Lady Ki around 1100)

AGF

3' 32''

River Of Ice

(Tsuboi Shigeji 1897-1975)

AGF

3' 12''

Complicity

(Misumi Mizuki 1981)

AGF

3' 40''

Crows Of Sapporo

AGF

2' 06''

If I Could

(Ibaraki Noriko 1926-2006)

AGF

5' 20''

Falling

(Muro Saisei 1889-1962)

AGF

3' 14''

Ono [in dedication to Yoko Ono]

(Ono no Komachi 825-900)

AGF

2' 15''
Nice as well: