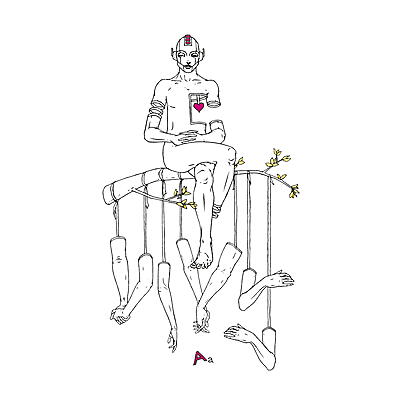 Incl. Instant Download
Since the release of their album "gAame" in 2007, Brooklyn's Aa have been sharing the stage with bands such as HEALTH, Lucky Dragons, Zs, and No Age, as well as having played in the Boredom's 77 drummer event "Boadrum" in New York. The band has also done remixes for Asobi Seksu, Foot Village, and Miki Furukawa.
Usually more active as performers than recording artists, Aa has decided to expedite their recorded output to the "post-album" era by presenting a series of shorter 45 RPM 12" releases where both the art & music are designed to emphasize the tactile, "art object" quality of the vinyl record while taking advantage of the superior audio fidelity of a short duration 12" at 45 RPM (the format of choice for dance music singles).
"Glossy" is the first of this series and contains one song per side: "Glow Wreath" (Side A) and "Mossy" (Side B) are given extended studio treatments and illustrate Aa's commitment to continuing as "a never-ending rhythm experiment".
Nice as well: