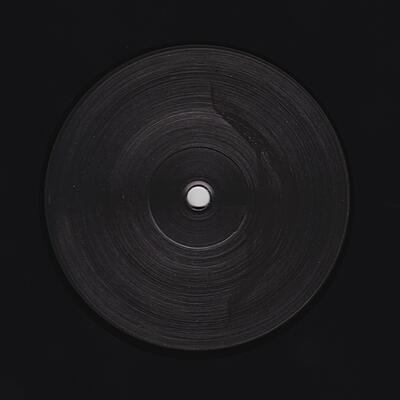 12": One-sided, black label pressing, 150 copies
Peder Mannerfelt and Pär Grindvik firm up their Aasthma duo with a wormholing debut 12" on their new, eponymous label, following up a 2014 collaborative EP and their rugged 2018 remix of Fever Ray's 'Mustn't Hurry'

Taking notes from all corners of the contemporary electronic spectrum, Aasthma distill a keening mode of modern but classically-sculpted techno in 'Only The Appraiser'. Ready for warehouses and smoke-filled basements alike, the duo's new venture puts their combined decades of dancefloor experience to brilliantly unpredictable and disorienting effect that begs to be explored by DJs in- the-mix.

Establishing the project's broad coordinates, the sound design study 'Das War's Dann, Leute!' is an enigmatic palate cleanser for the main course, where 'Only The Appraiser' modulates from a sleek, stepping acid techno groove recalling Function or Rrose productions, and into sweltering psychoactive dimensions rent with disembodied stabs, before calving off into pitch black, viscous, lysergic abstraction, leaving the path wide open for DJs to twist where their fancy and the rave feels to go.
Aasthma

:

Only The Appraiser

Das War's Dann, Leute!

Aasthma

1' 30''

Only The Appraiser

Aasthma

9' 08''
Nice as well: