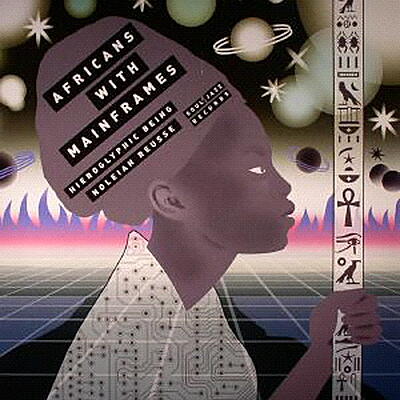 2LP: Includes download, LTD to 1000
Current Wire magazine front cover artist Hieroglyphic Being's debut album for Soul Jazz - The Acid Documents - is an album made up of tracks first released last year only ever available in a bespoke edition of 100 copies (yes 100) – in the form of a homemade CD-R – made exclusively for the Sounds of the Universe record store.

This album is now released officially as a one-off edition of 1000 copies on coloured double vinyl, CD and digital, fully remastered with artwork by Japanese artist 2Yang.

Hieroglyphic Being, aka Jamal Moss - who features on the front cover of Wire magazine's current issue – is a DJ/composer/sound artist who makes pioneering, experimental, boundary-pushing Afro-futurist electronic music.
Africans with Mainframes

:

K.M.T

Anachronistic

Africans with Mainframes

2' 00''

Hierarchical

Africans with Mainframes

2' 00''

Book Of Gaties

Africans with Mainframes

2' 00''

Negroid Spinx

Africans with Mainframes

2' 00''

Qustul Artifacts

Africans with Mainframes

2' 00''

Naqada

Africans with Mainframes

2' 00''

K.M.T.

Africans with Mainframes

2' 00''

Meroitic Script

Africans with Mainframes

2' 00''
Nice as well: