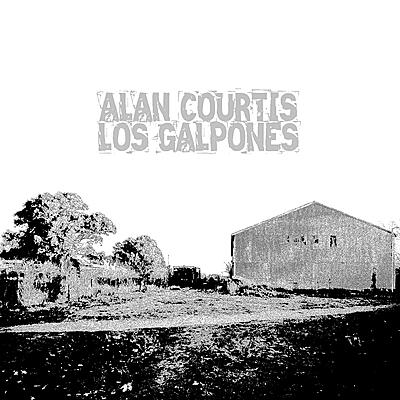 LP: Includes download, Ltd. to 300 copies
Los Galpones is the latest solo full-length release conjured by the prolific Buenos Aires-based composer Alan Courtis (aka Anla Courtis). He has straddled the international noise underground and the academic-centered modern composition scenes since the early 1990s. As a solo artist, with the Argentine experimental group Reynols, and in collaborations with Pauline Oliveros, Makoto Kawabata (Acid Mothers Temple), Lasse Marhaug, Aaron Moore (Volcano the Bear), Okkyung Lee, and Daniel Menche among others, Courtis has amassed an impressive discography.

This latest album contains four dark and grimacing industrial-tinged drone pieces. Employing the electric guitar, the violin, springs and other found objects, Courtis's soundscape is at times oppressive and dense — perhaps a reflection on the post-industrial urban landscape of his native Buenos Aires. This album should be played loud.
Alan Courtis

:

Los Galpones

Hombrear

Alan Courtis

2' 00''

Aparcero

Alan Courtis

2' 00''

Estiba

Alan Courtis

2' 00''

Corralon

Alan Courtis

2' 00''
Nice as well: