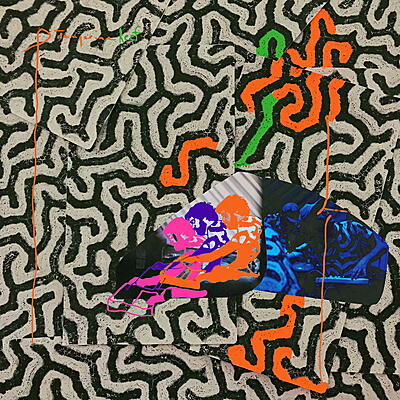 2LP (color): Includes download, 180gr green vinyl
Tangerine Reef is a full-length audiovisual album by Animal Collective (Avey Tare, Deakin and Geologist), in collaboration with Coral Morphologic, to commemorate the 2018 International Year of the Reef. Tangerine Reef is a visual tone poem consisting of time-lapse and slow pans across surreal aquascapes of naturally fluorescent coral and cameos by alien-like reef creatures (note: no CGI or artificial enhancement was used in this film). Tangerine Reef is the sight and sound of a literal underwater collective of animals.

In 2017, the Borscht Film Festival commissioned Coral Orgy, a collaborative site-specific performance by Animal Collective and Coral Morphologic 'celebrating the cosmic synchronicity of sex on the reef' in the Frank Gehry-designed New World Center on Miami Beach. The success of this performance ultimately led to this studio recording of Tangerine Reef and a subsequent performance at David Lynch's Festival of Disruption earlier this spring at Brooklyn Steel in Brooklyn, NY.
Animal Collective

:

Tangerine Reef

Hair Cutter

Animal Collective

4' 02''

Buffalo Tomato

Animal Collective

4' 49''

Inspector Gadget

Animal Collective

4' 19''

Buxom

Animal Collective

4' 40''

Coral Understanding

Animal Collective

3' 45''

Airpipe

(To A New Transition)

Animal Collective

6' 03''

Jake And Me

Animal Collective

4' 26''

Coral By Numbers

Animal Collective

2' 26''

Hip Sponge

Animal Collective

3' 54''

Coral Realization

Animal Collective

3' 01''

Lundsten Coral

Animal Collective

3' 05''

Palythoa

Animal Collective

4' 12''

Best of Times

(Worst of All)

Animal Collective

4' 09''
Nice as well: