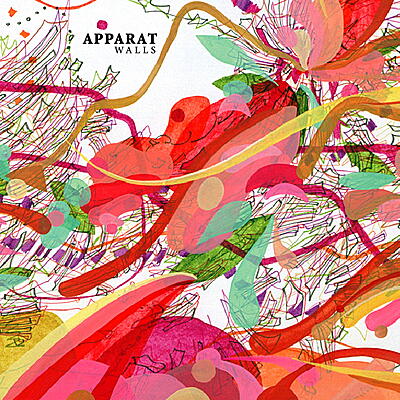 Incl. Instant Download
2016 reissue of an earlier album by Apparat, aka Berlin's Sascha Ring, who's also singing in Moderat, originally released in 2007.

"Apparat has had one hell of a year. His collaboration with Ellen Allien, the critically acclaimed album Orchesta of Bubbles, forged electrifying new connections between techno, electro and pop music. They developed the material into an electrifying live show that wowed clubs and festival audiences the world over. Apparat kept honing his solo show at the same time, delivering a powerful electro/techno laptop attack that would leave crowds twitching in its wake. And somewhere, in between all those activities, he managed to record Walls, his first solo studio album since 2003's Duplex. Despite its title, Walls isn't about dividing lines. Instead, it describes a circle that pulls many elements together into a protected, enclosed space where they jostle and roam free: strings and mallet instruments; rock guitar and gravelly sawtooth synths; stuttering digital percussion and muscular studio drumming."
Apparat

:

Walls

Not A Number

Apparat

3' 00''

Hailin From The Edge

Apparat

3' 40''

Useless Information

Apparat

4' 04''

Limelight

Apparat

4' 12''

Fractales Pt. 1

Apparat

3' 34''

Fractales Pt. 2

Apparat

2' 07''

Arcadia

(Album Version)

Apparat

5' 10''

You Don't Know Me

Apparat

4' 25''

Over And Over

Apparat

5' 08''

Like Porcelain

Apparat

9' 20''
Nice as well: