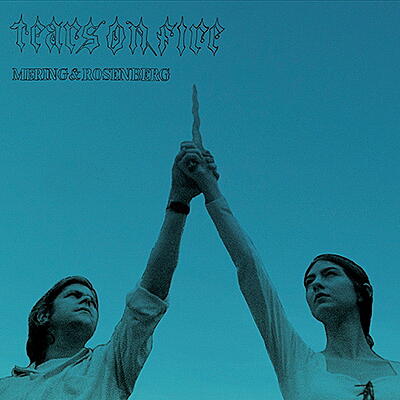 WEYES BLOOD and ARIEL PINK join forces on Myths 002 for the second installment of Mexican Summer's collaboration series. Composed and captured in Marfa, Texas during the annual Marfa Myths music and arts festival, the four songs of Myths 002 capture musicians at play - two distinct voices in pop music inexplicably, effortlessly folding into harmony.

In the middle of March 2016, over a week-long musical residency in the desert, two weird planets went conjunct. Both bore a bright color palette: Ariel Rosenberg (aka Ariel Pink), an underground icon known for his stylized, subversive pop, and Natalie Mering (aka Weyes Blood), bold bringer of a future cosmic folk realm.

As West Coast singer-songwriters with a shared sensibility for mood, Natalie and Ariel have been collaborating artists, mutual admirers, and friends for years. Mering appeared as guest vocalist on Pink's 2013 album Mature Themes, Pink produced the infectious Drugdealer song "Suddenly" featuring Mering. Mering's third album, Front Row Seat To Earth, is set to be released on Mexican Summer this November. Pink's first album for the label is set for "sometime 2017."

The atmospheres and auras of these two pop artists assemble as new hues on Myths 002, their distinct voices inexplicably, effortlessly folding into harmony. The four songs capture musicians at play — speak-talking dramatic interludes, twisting up songs strangely before releasing them assuredly in New Romantic resolves.
Ariel Pink & Weyes Blood

:

Myths 002

Tears On Fire

Ariel Pink & Weyes Blood

00' 00''

Daddy, Please Give A Little Time To Me

Ariel Pink & Weyes Blood

00' 00''

Morning After

Ariel Pink & Weyes Blood

00' 00''

On Another Day

Ariel Pink & Weyes Blood

00' 00''
Nice as well: