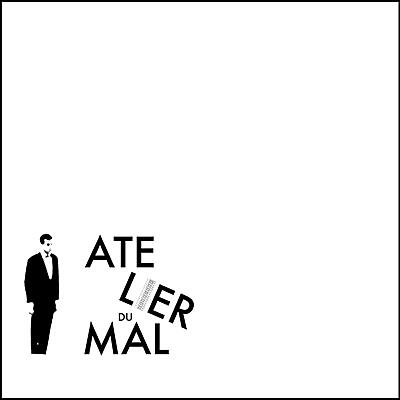 Brilliant comet of the Italian New Wave scene, Atelier du Mal were formed in Florence in 1983 by Lapo Pistelli (synths, electronic drums), Iacopo Ficai Veltroni (bass, synth) and Ignazio Matteini (drum programming, percussions).
Recorded in 1984, 'Noblesse Oblige' was the first and subsequently the only demo tape by the group, self-released using classic gear like Korg Ms-20, Roland Tr-606, Roland Tr-808, Roland Juno 60, Roland TB-303.

For fans of John Foxx, Tuxedomoon, Ultravox, Oppenheimer Analysis, Central Unit.
Atelier du Mal

:

Noblesse Oblige

A promise

Atelier du Mal

4' 28''

Back to Taiwan

Atelier du Mal

5' 11''

Another kind of madness

Atelier du Mal

4' 16''

Waiting for someone

Atelier du Mal

4' 38''

Staticità

Atelier du Mal

4' 27''

Palau

Atelier du Mal

4' 01''

Marienbad

Atelier du Mal

4' 09''

Decadence

Atelier du Mal

4' 08''

Palau 2

Atelier du Mal

5' 12''

Someone's calling

Atelier du Mal

6' 13''
Nice as well: