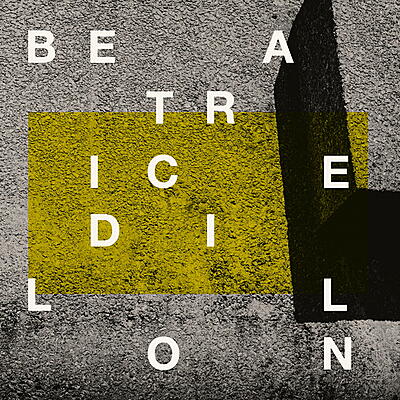 12": 2018 Repress, Ltd. one-sided 12", incl. printed Inner Sleeve
Beatrice Dillon, one of the most distinctive artists in the UK right now, blesses the 12 x 12 series with the concatenated 'nuum sidewinder Can I Change My Mind?, finding the square roots of jungle, techno, noise and minimalist dance music firmly anchored in steppers' dub and West African percussive tradition.

Since first emerging with a highly regarded monthly NTS radio show, a reel of widely-praised mixtapes for The Trilogy Tapes, Blowing Up the Workshop and most recent mix with Ben UFO on Wichelroede, Beatrice's uniquely focussed solo works (incl. two excellent EPs for Where To Now? and a split with Karen Gwyer), two acclaimed LPs with Rupert Clervaux and her recent remix for Helm on the PAN label, have come to define a curious juncture of worldly rhythm studies and probing electronics which exists in a long lineage of avant-garde experimentation done at the service of 'floors both real and imagined.

Can I Change My Mind? is Beatrice's most substantial solo production to date, its also the most singular, adroit demonstration of what makes her tick, combining and parsing the most affective, tactile parts of Black Atlantic percussive patterns with a learned appreciation of dub-style economy and concre`te texturing. Beatrice renders clear the prismic and rhizomic dub binds and syncopations that connect original, rolling African drum traditions with Afrobeat and highlife, and likewise between proper UK roots steppers, house and '90s jungle, or for that matter, the mosaic of modern antecedents which continue to be informed by those styles - from the rites of Shackleton to Tessela's visceral techno swerve and the mercurial grooves of Rian Treanor or her sometime collaborator, Kassem Mosse.

Urged by the intuition of a helpless riddim fiend and premo DJ, Beatrice nimbly synchs swollen, globular bass, needlepoint hi-hats and shocks of flinty amens at 150bpm into a deadly, mutating bogle which the artist explores at almost every interstice of half, double, and triplet-timed calculation with devilish sleight of hand and cadence, without ever letting the ball drop; suggesting myriad points of interpretation for the dancers and DJs.

It's a singular work of experience, intuition and technique, and perhaps surprisingly only her 3rd solo release proper, but its daring ruggedness and stringency is a clear indication that Beatrice Dillon is only just warming up and coming into her own. There's only one side, one track. But it's all you need.
Beatrice Dillon

:

Can I Change My Mind?

Can I Change My Mind?

Beatrice Dillon

13' 19''
Nice as well: