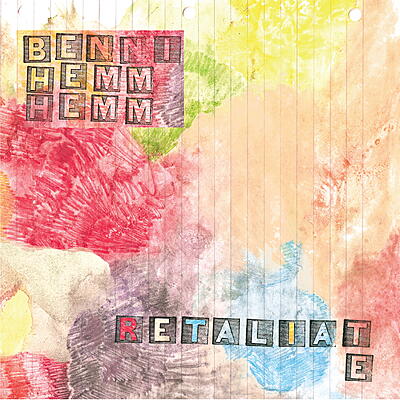 Benni Hemm Hemm
Retaliate
KR 016 CD
Incl. Instant Download
With a move to Edinburgh, Scotland, Benni Hemm Hemm learnt two things. He learnt to speak scottish and that it´s just as much fun recording at home as it is to record in the Sigur Rós studio.
To practice his recently discovered knowledge Benni made an EP by himself with his home recording gear. This EP is called Retaliate.
Retaliate is a collection of five songs which feature knives, gold, lazy pioneers, confident talibans, blood thirsty vampires, Stan-Stan-the-caretaker-man and last but not least blood, lots of blood. The album will be released on a 10" vinyl and also on CD. This is Benni Hemm Hemm´s first release which is all sung in English – and with English lyrics a new sound evolves.
Retaliate is home made in almost every sense. It is recorded in Benni´s home in Edinburgh and Benni plays most of the instruments, very important exceptions being the wonderful contribution of Emily Scott (double bass) and Peter Liddle (trumpet & alto-horn).
Retaliate is Benni Hemm Hemm´s third EP (and sixth overall release) but the previous two, Summer Plate and Ein i leyni, have been released in Iceland only.
Benni Hemm Hemm

:

Retaliate

Retaliate

Benni Hemm Hemm

4' 45''

Blood Of My Blood

Benni Hemm Hemm

4' 08''

Church Loft

Benni Hemm Hemm

4' 18''

Shipcracks

Benni Hemm Hemm

3' 54''

Blood On Lady Lawson

Benni Hemm Hemm

3' 47''
Nice as well: