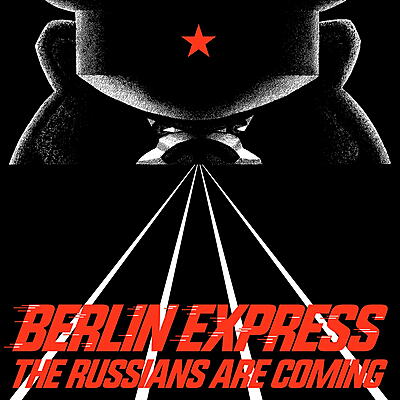 EP: Ltd. to 500 copies, incl. postcard
Berlin Express was a one-time collaboration between Conrad Schnitzler (Kluster, Tangerine Dream) and his son Gregor Schnitzler together with Peter Baumann (Tangerine Dream). They composed and recorded at Paragon Studios (Berlin) a 3-track 12" single released in 1982.

This "electro-wave" project is now re-issued including the three original tracks plus a rare mix of "The Russians Are Coming" from the same recording sessions. Limited run of 500 copies with a postcard.
Berlin Express

:

The Russians Are Coming

The Russians Are Coming

Berlin Express

1' 30''

Die Russen Kommen

Berlin Express

1' 30''

The 4:08 To Paris

Berlin Express

1' 30''

The Russians Are Coming

(Unreleased Mix)

Berlin Express

1' 30''
Nice as well: