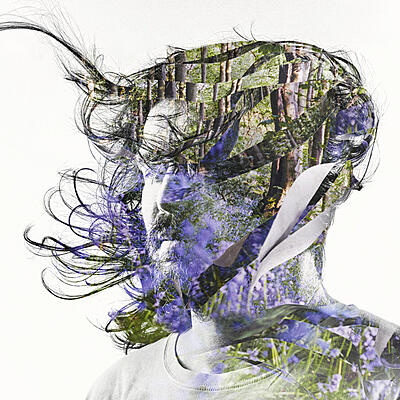 2LP (color): Includes download, Gatefold, printetd inners, purble vinyl
2LP: Includes download, Gatefold, printed inners
Bibio returns in 2019 with Ribbons. Following his ambient atmospheric project, Phantom Brickworks, Stephen Wilkinson returns to the path of structured songwriting last explored on 2016's A Mineral Love. Ribbons yields folkloric charm with an organic palette, incorporating a mostly acoustic-led approach exploring '60s and '70s psychedelia, soul, ambient, electronic and field recordings.
Bibio

:

Ribbons

The Art Of Living

Bibio

2' 00''

Ode To A Nuthatch

Bibio

2' 00''

Watch The Flies

Bibio

2' 00''

It's Your Bones

Bibio

2' 00''

You Couldn't Even Hear The Birds Singing

Bibio

1' 23''

Pretty Ribbons And Lovely Flowers

Bibio

2' 00''

Erdaydidder-Erdiddar

Bibio

2' 00''

Frankincense And Coal

Bibio

1' 51''

Old Graffiti

Bibio

2' 00''

Patchouli May

Bibio

2' 00''

Valley Wulf

Bibio

2' 00''

Under A Lone Ash

Bibio

2' 00''
Nice as well: