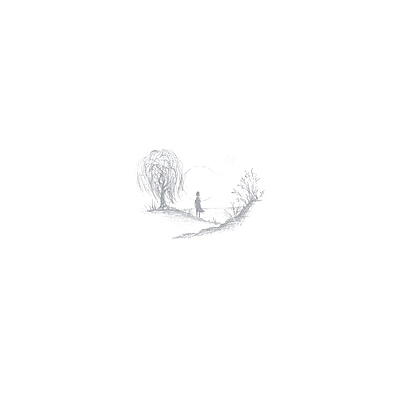 LP: Includes download, 2018 Re-Issue, incl. printed inner sleeves, 180 gram vinyl
Reissue of the very first Birds Of Passage album from 2010. Minimalistic Lo-Fi Shoegaze meets experimental pop with drone influences.

For someone who thinks it's difficult to describe music in general, it's even more difficult to describe the soundscapes of BIRDS OF PASSAGE. The influences of Alicia Merz – the girl behind BIRDS OF PASSAGE - are her memories, breathless-inspiring cold winds, the smell and atmosphere of a spring day, smoking cigarettes, sunshine and shadows. As a mixture of all these elements plus a minimalistic experimental instrumentation you as well can describe her music: sometimes shy, sometimes more energetic ("fantastic frown") but always intensely and extremly private. Listening to her debut record "Without The World" is like sharing one long day with Alicia and her thoughts in the diverse landscapes of her home country New Zealand.

Alicia doesn't need the orotund spectacle of a band to evoke emotions – with the help of different, in a minimalistic way, used instruments combined with field recordings, she doesn't create specific songs – she builds up a mood. There's no typical song structure, there's no melody to chase after – but there's a development which absorbs you and which makes you start to think about elements you block out in your everyday life.
Birds Of Passage

:

Without The World

You

Birds Of Passage

57''

Scarlet Monkeys

Birds Of Passage

2' 00''

Fantastic Frown

Birds Of Passage

2' 00''

Pray for a Sunny Day

Birds Of Passage

2' 00''

Skeletons

Birds Of Passage

2' 00''

The Patterns on Your Face

Birds Of Passage

2' 00''

All My Lines

Birds Of Passage

2' 00''

Heal

Birds Of Passage

2' 00''

Whisper a Word

Birds Of Passage

2' 00''

My Own Mind

Birds Of Passage

2' 00''

Those Blackest Winter Nights

Birds Of Passage

2' 00''

Alone and Raw

Birds Of Passage

2' 00''
Nice as well: