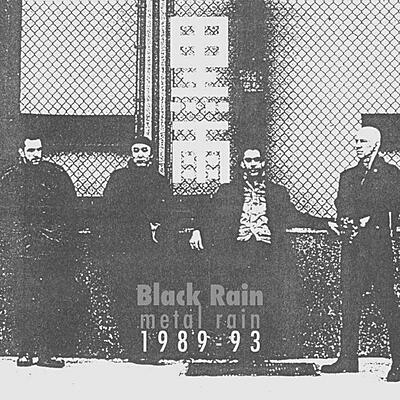 LP: Incl. insert
MC: Incl. 2 bonus tracks
DKA presents, on vinyl for the first time, BLACK RAIN's (led by STUART ARGABRIGHT of IKE YARD, DOMINATRIX) Metal Rain 1988-1993. This archival release captures the group at a time when it was experimenting with a more traditional 4-piece rock set up (drums/guitars/bass/vocals), although the results are anything but traditional. Interspersed with bits of scraping ambient and textural forays this is a record full of thrash and riffs and energy. While the palette is far removed from what fans might expect based on their more recent output, the core aesthetic ideas and principles that drive those tracks can still be heard throughout this wildly different format. The result is surprisingly varied and extremely dense and rewarding. This is a historically rich document that is integral to the development of the downtown New York scene that was so vital in this time.

LP includes an insert. Cassette version features two extra songs.
Black Rain

:

Metal Rain 1989 - 1993

Metal Rain

Black Rain

2' 00''

Imagelust

Black Rain

2' 00''

Here Today Gone Today

Black Rain

2' 00''

Slipstream

Black Rain

2' 00''

Violence Channel

Black Rain

2' 00''

Nuclear Village

Black Rain

2' 00''

C Factor

Black Rain

2' 00''

No More Idols

Black Rain

2' 00''
Nice as well: