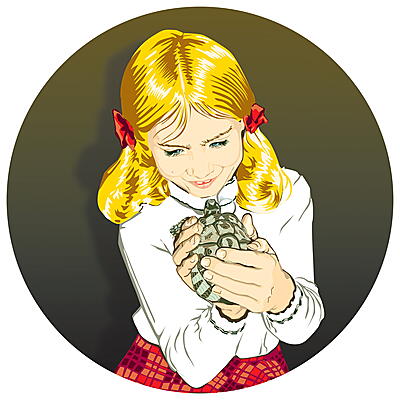 Incl. Instant Download
Black To Comm is the alias of Dekorder founder Marc Richter from Hamburg, Germany.Since 2003 Richter has released 7 full-length albums, including 2009's critically acclaimed "Alphabet 1968" on Type Records, a monolithic 36-minute one-chord drone CD on Digitalis Recordings ("Charlemagne & Pippin"), 2011's vinyl-only collaboration with the late visual artist Mike Kelley on the En/Of label and three albums on his own Dekorder label.His latest album, a soundtrack for the film EARTH by Singapore artist Ho Tzu Nyen has been released on De Stijl in March 2012.Providence is a brand new recording showing yet another new and exciting (and somewhat frightening) aspect of his multifaceted persona.Highly collectable vinyl-only release (no repress!) on a new format. Mastering and vinyl cut by Matt Colton at Alchemy.

Volume 7 in Dekorder's series of highly limited Hybrid-Vinyl 12" releases to celebrate the 10 year anniversary of the label. It comes out simultaneously with Vol. 5 (Experimental Audio Research) and 6 (Excepter). Previous entries in the series had been exclusive releases by Pye Corner Audio, Ensemble Economique, Kemialliset Ystävät and Alien Radio.Future contributions will feature new & exclusive recordings by Leyland Kirby, Bill Kouligas (PAN Records) and Vindicatrix. Hybrid-Vinyl is a newly devised combination of a Picture-Disc on one side and a regular vinyl release on the other. The audio will be cut into the black vinyl side to utilise the superior audio quality of classic vinyl (compared to the often weaker sounding picture disc pressings).
Black To Comm

:

Providence

Providence

Black To Comm

14'16''
Nice as well: