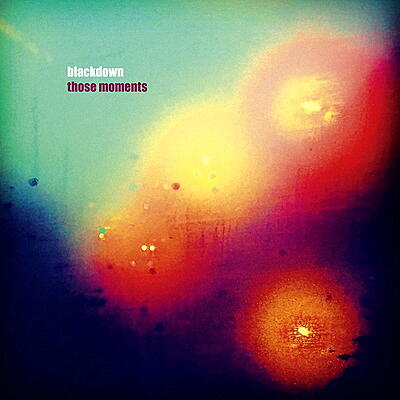 Keysound Recordings presents a weightless album from label boss Blackdown. "Those Moments" is his first solo LP, features fellow "Margins Music" contributors Trim, Dusk & Farrah and, like the imprint's Rollage sub series, is centred at 130 bpm.

Each of the tracks is a distillation of a fleeting moment. The tracks and LP itself are short and constrained, relying on only voices, synths and sub bass.

The album came about in a quick intense burst and many of the tracks represent snapshots of brief instances - a bitter-sweet moment of inflection, a moment of positivity, digital over stimulation, awe, loss, intensity, anger, nostalgia, regret, honesty, relief and joy, 'Those Moments' just came flooding out.

I'd heard other musicians talk about this - but that had never happened to me." Recent releases from Rinse FM's Blackdown include a contribution to the #SaveFabric CD, three 4 track 12"s of the new Rollage sub series ("WDYM?!", "Keysound Sessions Anthem" and the "C-Troit" EP) and a remix of Jamakabi & Terror Danjah's "Juicy Patty."
Blackdown

:

Those Moments

Abundance

Blackdown

1' 35''

Familiar Sound

Blackdown

2' 00''

Envision

(Emergence)

Blackdown

2' 00''

Those Moments

Blackdown

1' 54''

Who Does It

(KSA)

Blackdown

2' 00''

Hackney Vandal Patrol

Blackdown

2' 00''

Halcyon Skies

Blackdown

2' 00''
Nice as well: