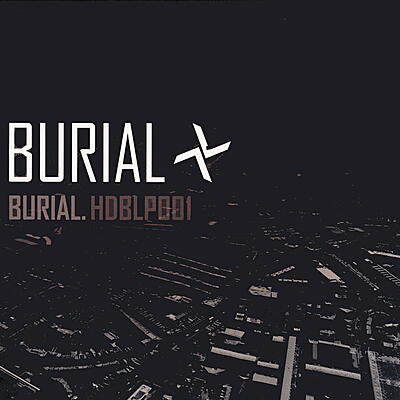 2LP: Includes download, 2016 reissue, contains also the ambient tracks, 180gr vinyl
Burial is the eponymous debut album by the dubstep producer Burial. It was released in 2006 on Kode9's Hyperdub records to critical acclaim, including being named "Album of the Year" by The Wire magazine. It was also named the 25th best album of the decade by Resident Advisor, who called it "a revolutionary record in the way that it influenced dubstep sounds and reinvented 2-step for an entirely different generation". The album artwork is by Burial, and includes an aerial view of South London around the area of Wandsworth Prison and the intersection of Trinity Road and Windmill Road.

According to journalist Derek Walmsley:
"A melancholy tinge runs through the album, but the constant interplay of tension and calm, and of alienation and intimacy, offers the possibility of salvation around the next corner."
Burial

:

Burial

Distant Lights

Burial

5' 25''

Spaceape

(feat. Spaceape)

Burial

3' 00''

Southern Comfort

Burial

4' 59''

Broken Home

Burial

5' 03''
Nice as well: