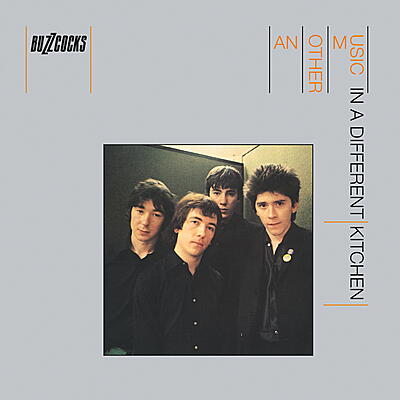 LP: Includes download, 180 gr vinyl, 8-page booklet, remastered
1978 studio album, 2019 reissue. "Another Music..." was the Buzzcocks debut full length strudio album.

Lovingly restored and re-mastered from the original tapes for the first time and packaged in the original Malcolm Garrett designed sleeve with lavish 8-page booklet containing unseen images and extensive liner notes by famed writer, broadcaster, music journalist and cultural commentator Jon Savage. Faithful to their original track-listings, the re-issue sees the album released on vinyl for the first time in many years.
Buzzcocks

:

Another Music In A Different Kitchen

Fast Cars

Buzzcocks

2' 00''

No Reply

Buzzcocks

2' 00''

You Tear Me Up

Buzzcocks

2' 00''

Get On Our Own

Buzzcocks

2' 00''

Love Battery

Buzzcocks

2' 00''

Sixteen

Buzzcocks

2' 00''

I Don't Mind

Buzzcocks

2' 00''

Fiction Romance

Buzzcocks

2' 00''

Autonomy

Buzzcocks

2' 00''

Moving Away From The Pulsebeat

Buzzcocks

2' 00''
Nice as well: