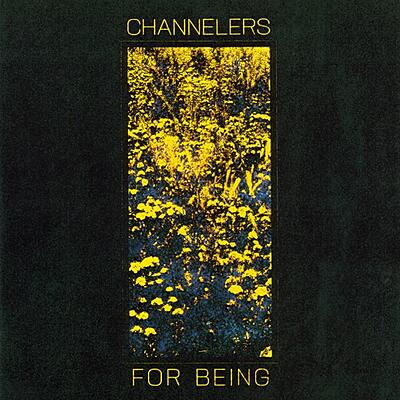 MC: Pro-dubbed black tapes, double-sided full color J-card
Inner islander Sean Conrad started his splinter ambient endeavor Channelers to make what he calls "essentialized sounds:" loose liquid states of intentional non-intentionality and letting go, conjured with keyboards, bowed guitar, flute, and voice. For Being, his latest, began in 2016 as a series of sessions all sharing this title, as an experiment to "steer my subconscious mind." Each emerged patiently, from a place of intuition and experiential listening, eventually totaling roughly 40 pieces. Next Conrad cut them down, looping sections through FX and layering in minimal whispers of electric and acoustic textures, seeking to evoke "the simplest conceivable state: being."

From the chiming horizon infinity of "Tune In" to the stardust planetarium glow of "Through And Through," the album achieves a unique synergy of naturalist wonder and subliminal bliss, effectively disappearing within its own subdued cyclical serenities. It's music as refracted light, clouds spilling down peaks to the sea, the molecular resonance swirling inside every cell. Tellingly, Conrad cites the "reclamation of time" as a key Channelers motive, which suits these elusive levitational mandalas, where minutes contain multitudes, time unfolds, and being becomes a shining path. Mastered at The Gentle Ways. Design by Sean Conrad.
Channelers

:

For Being

Tuning In

Channelers

1' 30''

Thought to Form

Channelers

1' 30''

Drift Ripple Dive

Channelers

1' 30''

Late Afternoon

Channelers

1' 30''

Through and Through

Channelers

1' 30''

Something's Gotta Rain

Channelers

1' 30''

Simple Purpose

Channelers

1' 30''

Come What May

Channelers

1' 30''
Nice as well: