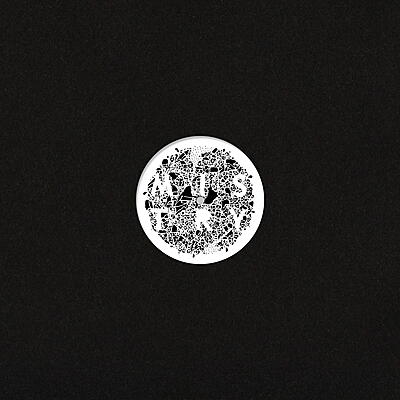 Third and quite possibly strongest release yet from Beneath's Mistry label canters back to the 'floor with two deft, blocky riddims by Enklav. boss Chevel.

Working a stripped framework of percolating bleeps and woody, splintered percussion greased with oily Reese and 808 bass, the Italian producer unfurls two lean and mean productions every bit as shark-eyed and skunked-out as his recent remixes for Webstarr's 'Agreus' (Misty002) and Downliners Sekt.

A-side, the icy countenance of 'Tank' is primed at a 115bpm swagger for early doors in dark, claustrophobic bass pockets and cold warehouses alike. B-side 'Bravian' brungs the rufige with Tessela/Randomer-style drum cadence yoked to a cooler hustle before dropping an infectiously darkside twyst in the 2nd half.

A big look for all fans of Beneath, Hodge, Swing Ting, Alex Coulton.
Nice as well: