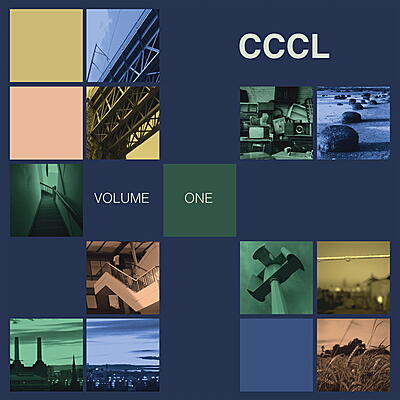 2LP: Includes download, Gatefold sleeve, color vinyl (frost bite blue + ash grey)
Chris Carter's Chemistry Lessons Volume One is populated with insistent melodic patterns and a distinct sense of wonderment at the limitless possibilities of science. "If there's an influence on the album, it's definitely '60s radiophonic," Carter says. "Over the last few years I've also been listening to old English folk music, almost like a guilty pleasure, and so some of tracks on the album hark back to an almost ingrained DNA we have for those kinds of melodies. They're not dissimilar to nursery rhymes in some ways."
That combination of traditional music and the backing track for exciting, potential futures gives tracks like 'Moon Two' and 'Tangerines' a sheen of inquisitiveness and quiet euphoria, while 'Modularity' and 'Roane' have an anxious, sci-fi noir charm. Elsewhere skewed voices add a calming, human note to the album. Carter explains, "Sleazy and I had worked together on ways of developing a sort of artificial singing using software and hardware. This was me trying to take it a step further. I've taken lyrics, my own voice or people's voices from a collection that I'd put together with Sleazy, and I've chopped them up and done all sorts of weird things with them." These moments sit alongside tracks where melodies have a dissonant, noisy, awkwardness that ties the music on CCCL Volume 1 back to the Throbbing Gristle legacy.
Chris Carter

:

Chemistry Lessons Volume 1

Blissters

Chris Carter

59''

Tangerines

Chris Carter

00''

Nineteen 7

Chris Carter

00''

Cernubicua

Chris Carter

00''

Pillars of Wah

Chris Carter

00''

Modularity

Chris Carter

59''

Field Depth

Chris Carter

00''

Moon Two

Chris Carter

00''

Tones Map

Chris Carter

00''

Dust & Spiders

Chris Carter

00''

Gradients

Chris Carter

00''

Lab Test

Chris Carter

00''

Shildreke

Chris Carter

00''

Uysring

Chris Carter

00''

Ghosting

Chris Carter

00''

Noise Floor

Chris Carter

00''

Post Industrial

Chris Carter

00''

Rehndim

Chris Carter

00''

Time Curious Glows

Chris Carter

00''

Ars Vetus

Chris Carter

00''

Hobbs End

Chris Carter

00''

Inkstain

Chris Carter

00''
Nice as well: