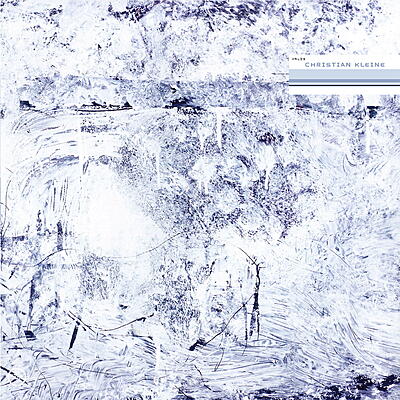 Incl. Instant Download
`There should always be music´
First things first: Christian Kleine, Berlin-based multi instrumentalist and software crack, prefers music as a means of communication.
Following two 7 inches, remixes for Bomb the Bass and Mum, forays into the great unknown with Herrmann & Kleine as well as his debut album `Beyond Repair´ on allied label City Centre Offices, for `Valis´ Kleine has now rediscovered his love for analogue instruments: a move that shouldn't really come as too much of a surprise considering his diverse musical background.
Rewind: An unholy pre-teen mix of classical trumpet and New Wave activism. Followed by teenage rebellion (grades unsatisfactory, I decided to make a racket with guitar, bass and drums instead of concentrating on my homework) and emancipatory punk escapades leading up to archetypical post punk (Sonic Youth, Dinosaur Jr., Homestead, SST etc). The early 90s brought a decisive revelation with mostly digital beats: HipHop, House and Techno - which the young DJ sought to defend against prevailing provincial tastes.
With a pronounced soft spot for British break beats and a move to Berlin he began to create music by himself, using predominantly electronic instruments, from an Atari, on which sounds were shifted around for nights on end, to the latest DSP software.
Fortunately, his diverse influences never merged into musical oblivion or unbearably clever crossover potpourris, but were distilled into his very own, atmospheric understatement via outings into Drum & Bass, slow HipHop and break beat recordings.
As a subtle homage to heroes from Eno to Boards of Canada, from Seefeel to Pan American, on `Valis´ Kleine exploits his extended range of instruments to refine delicately layered beats, to breathe a little soul into chilly electronics and coalesce melancholic fragility with persistent melodies, folky electronica gliding past us like a wintery landscape.
But definition doesn't suit Kleine, his work defies any categorisation according to genres or arrangements. Though computer-programmed `Valis´ does not address our head or legs, but unfolds its hidden warmth only in the heart to lure out the autistic in us.
Christian Kleine

:

Valis

Boon

Christian Kleine

6' 17''

H:y

Christian Kleine

4' 58''

Several

Christian Kleine

6' 43''

Red Norvo

Christian Kleine

3' 32''

Accent

Christian Kleine

4' 04''

Unauthorized

Christian Kleine

6' 46''
Nice as well: