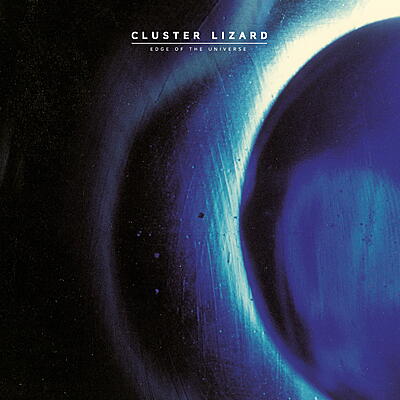 LP: Ltd. to 300 copies, silk-screen printing on outer PVC sleeve
Incl. Instant Download
LE CABANON presents its new Stand-alone series, beside its Couleurs EP series.

CLUSTER LIZARD are Dmytro Fedorenko (KOTRA) & Kateryna Zavoloka (ZAVOLOKA), Ukrainian musicians now based in Vienna and KVITNU label owners.

Edge of the Universe is a conceptual project that drives the listener into unique cinematic atmospheres, developing a sonic equilibrium between sensitivity and harshness, quietness and noisiness. A subtle alchemy which evolves progressively with loud layered rhythms, crystalline synths, crackling noises and unexpected breaks.

"Driven by cyberdelic rhythms across interstellar sonic scapes. Minimalist transmutation textures and pulsing dark matterfrequencies evolvewith superconsciousness bass vibrations. Sparkling high tech pads advance with tense raw analog buzz. Starburst trembling beats with psychedelic solar oscillations, that shine and burn mind into alchemical time drift."
Cluster Lizard

:

Edge Of The Universe

Being Alive Isn't Everything

Cluster Lizard

5' 39''

The End Of Time

Cluster Lizard

6' 56''

Fractal Core

Cluster Lizard

4' 51''

Afterlife Drift

Cluster Lizard

5' 20''

Stellar

Cluster Lizard

4' 29''

Biomass Of Beauty

Cluster Lizard

5' 08''
Nice as well: