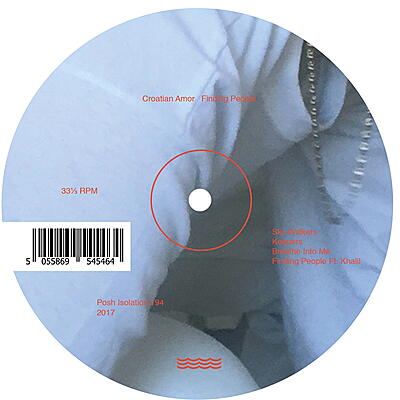 EP: White vinyl in pvc sleeve
An assembly of choral traces and transmissions, these four new tracks are the project's clearest move towards pop.

At the same time, this is perhaps the weirdest record yet from Croatian Amor, introducing a complexity that we have not previously seen.

From the cut-up, granulated rhythm section and auto-tuned choir of the opener 'Sky Walkers', to the duetting ballad of 'Finding People'-featuring additional vocals from new name Khalil-the record never rests for long.

The exploration is soothing, its search a tonic to the swarm of emotion it provokes.And while the four tracks on Finding People barely reach 20 minutes it still manages to present the sharpest vision of the project so far.
Croatian Amor

:

Finding People

Sky Walkers

Croatian Amor

4' 11''

Breathe Into Me

Croatian Amor

5' 45''

Finding People

Croatian Amor

3' 34''

Keepers

Croatian Amor

4' 18''
Nice as well: