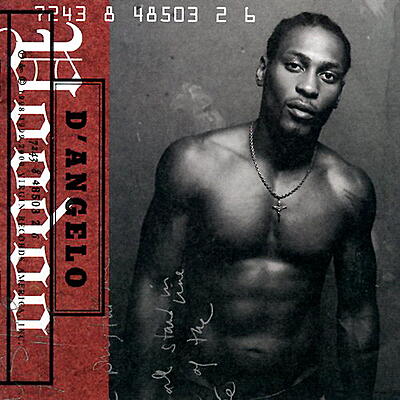 2LP: Heavy-weight Tip-On Gatefold Sleeve
Voodoo hit store shelves on January 25th 2000, just a few weeks after the New Year celebrations to end them all. But the first great album of the new millennium was born in the 1990s, and its muggy grooves capture the sound of premillennial anxiety. The album is the product of perfectionism, obsession and paranoia. 1995's debut Brown Sugar had already strategically positioned D'ANGELO - born MICHAEL EUGEN ARCHER as the next Hendrix-like deity in black music, after Prince and maybe Lenny Kravitz. But since its release, D'Angelo had become distracted by weed and weightlifting, he'd been shaken by the deaths of Tupac Shakur and The Notorious B.I.G. and debilitated by sophomore pressure. In the interim he'd fathered two children, switched managers and jumped to a new record label. Though inspired by the birth of his children and trips back to Virginia,Voodoo's roots are in 1960s, '70s and '80s funk and soul; a nostalgic nod to the ideas and inventions of black music trailblazers powered by avant-garde hip-hop and jazz-influenced rhythms. D'Angleo's aim, he said, was to reclaim R&B. He wanted to be like Sly Stone, George Clinton and Al Green. And most of all, he wanted to be like Jimi Hendrix. The concept behind Voodoo was simple. Put together a brilliant ensemble of R&B musicians bent on grooving together. Record them live, in real-time, jamming face-to-face in an effort to capture their conviviality and chemistry. For Voodoo's core rhythm trio, D'Angelo recruited his friend and colleague, THE ROOTS' visionary drummer AHMIR "QUESTLOVE" THOMPSON, plus Welsh journeyman PINO PALLADINO to hold down the bass. It was a combination that gelled immediately. Packaged in gatefold tip-on jackets.

Received a perfect 10 - Best New Reissue rating from Pitchfork.
D'Angelo

:

Voodoo

Playa Playa

D'Angelo

7' 07''

Devil's Pie

D'Angelo

5' 22''

Left & Right Feat. Method Man & Redman

D'Angelo

4' 47''

The Line

D'Angelo

5' 16''

Send It On

D'Angelo

5' 57''

Chicken Grease

D'Angelo

4' 39''

One Mo' Gin

D'Angelo

6' 13''

The Root

D'Angelo

6' 33''

Spanish Joint

D'Angelo

5' 45''

Feel Like Makin' Love

D'Angelo

6' 22''

Greatdayindamornin' _ Booty

D'Angelo

7' 35''

Untitled

(How Does It Feel)

D'Angelo

7' 11''
Nice as well: