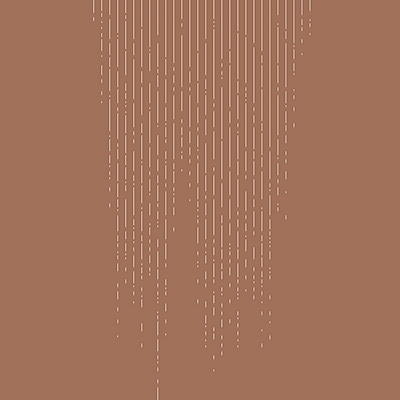 LP: Includes download, Ltd. to 300 copies
Prolific experimental music purveyor Machinefabriek and droning free jazz combo Dead Neanderthals team up for the second DNMF album entitled 'Smelter'. Clocking in at nearly 40 minutes, Smelter is a highly dynamic amalgam of metal, drone and dark ambient and is hard to compare to anything else out there.

Dutch sax/drums duo Dead Neanderthals continues their cosmic quest to conquer the solar system. Their true goal lies far beyond. Dead Neanderthals incorporates elements of noise, free jazz, metal and minimal music in their sound and released albums on Utech Records, Gaffer Records, Relative Pitch Records and Grindcore Karaoke. Dead Neanderthals did shows with Shining (No), Napalm Death, Staer, MoHa!, Gum Takes Tooth, Jucifer and Orthodox just to name a few, and played festivals like Incubate, Le Guess Who?, Roadburn, Solomacello, Gaffer Fest, Utech Records Music Festival and many more.

Machinefabriek is the alias of Rutger Zuydervelt. Rutger's music combines elements of ambient, noise, minimalism, drone, field recordings and electro-acoustic experiments. His pieces can be heard as an attempt to create sonic environments for the listener to dwell in. Finding tension in texture, tone and timing, the result can be very minimalistic at first glance, but reveals itself upon closer listening. The devil is in the details.

Rutger was born in 1978 in Apeldoorn (The Netherlands) and now resides in Rotterdam. He started recording as Machinefabriek in 2004. After a series of self released cd-rs, his official debut Marijn was issued in 2006, with great critical acclaim. Since than, a solid stream of music was released on labels such as Type, Important, Home Normal, 12K, Entr'acte, Dekorder, Miasmah, Consouling Sounds, Experimedia and Staalplaat. He performed all over the globe, from Canada to Israel and from Russia to Japan.
DNMF

:

Smelter

Smelter Excerpt 1

DNMF

11' 57''

Smelter Excerpt 2

DNMF

4' 44''

Smelter Excerpt 3

DNMF

5' 38''

Smelter Excerpt 4

DNMF

15' 03''
Nice as well: