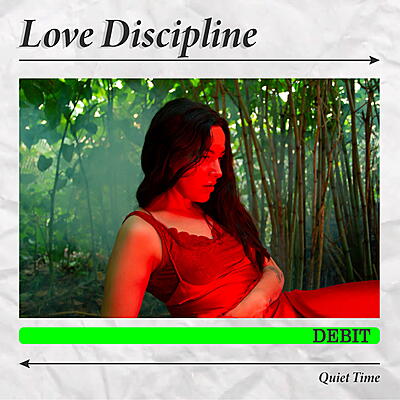 2MC: One cassette for you, one for a friend. Housed in vintage clamshell with booklet, ltd. to 100 copies
Love Discipline builds on the haunted aesthetic of Debit's LP Animus, presenting a powerful 5-part ambient opera that is anything but ambient in the traditional sense.

Debit uses a pallette of densely layered digital synths to create works of intense, orchestral dissonance; maximal ambient that urges you to turn up the dial. Each track flows full of movement, with an unsettling yet deeply satisfying character. Love Discipline was inspired by the work of Erich Fromm, who believed that, rather than being magical and mysterious, love can be explained, analyzed and studied as a discipline.

Yet Love Discipline also reminds us that developing love, and ascending to the higher state of being that it can provide, requires discipline and rigor.
Debit

:

Love Discipline

Standing In Our Truths

Debit

4' 06''

Resonant Affective

Debit

4' 19''

Overcome Isolation

Debit

5' 36''

Common Aims

Debit

3' 32''
Nice as well: