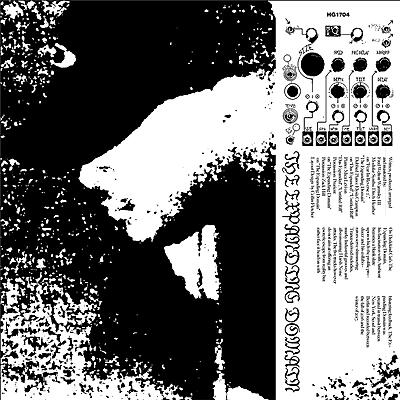 Trance-derived melodies, murky industrial grooves and all-consuming harsh noise attacks. Created in transit between New York, Seoul and Berlin and recorded between the fall of 2016 and the winter of 2017.

Over 23 minutes, the EP shifts from densely layered textures to subtle piano notes and hard-hammering beats, seemingly mirroring the drastic changes of the times in which they were conceived.

With the help of Dirch Heather (modular synths), Elysia Crampton (piano), Mica Levi (dubbed piano), Jesse Osborne-Lanthier (synths) as well as Dominick Fernow alias Prurient and Death Grips drummer Zach Hill on percussion, Fred Welton Warmsley III reminds us that now is not the time to give up.

Having left behind a career as Joey Bada$$'s producer and his previous moniker Lee Bannon to pursue a more experimental musical approach.

It's a conceptual entity that draws on creative collaboration and aims at gathering unique artists under a single musical vision.

Amidst the cacophony, a distinctive voice can be heard. The Expanding Domain might sound bleak and unforgiving at first, but also communicates a hope as well as a desire to resist.

After all, there is a reason that this record was created as a loop.
Dedekind Cut

:

The Expanding Domain

Cold Bloom

Dedekind Cut

2' 19''

LiL Puffy Coat

Dedekind Cut

4' 33''

Fear in reverse 2

Dedekind Cut

2' 35''

The Expanding Domain

Dedekind Cut

6' 24''

Das Expanded, Untitled Riff

Dedekind Cut

7' 14''
Nice as well: