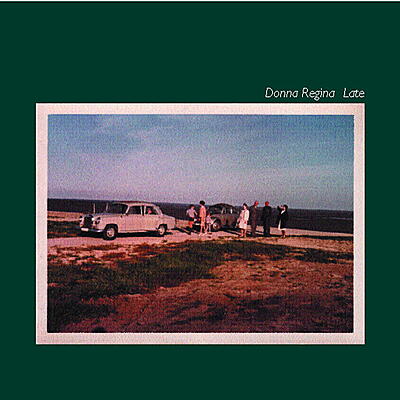 Incl. Instant Download
late is the new donna regina release and the third album by the cologne duo regina and günther janssen to appear on karaoke kalk. steffen irlinger is in on it again, contributing sounds and samples as he has done on the former albums a quiet week in the house and northern classic. with this and his participation in several donna regina live shows, he has by now almost advanced to the status of full band member.
musically, late clearly follows northern classic. unmistakable is regina janssen's way to create and interpret her lyrics, while her singing appears to be more head-on - certainly also a result of their many live concerts. the vocals take up more and more space in the overall context and are now up front together with the music.
their lyrics still tell of very personal questions, fears, longings and experiences, as on the albums before, and that spark of pop-like melancholy still resonates in them. only the angle from which these thoughts and feelings are viewed seems to be a different one. the lyrics appear more confident, self-assured, bolder. in not a girl anymore regina janssen speaks of this fact without regrets or doubts but simply describes what it means to her. less questions remain unanswered in the air. instead, they are being thought through to the end and then presented, together with the answers, as experiences.
the arrangements of the tracks, the related sound elements, melodies and instrumentations show a similar development. more experimentation takes place; new, as yet unknown facets emerge. sometimes the tracks are unexpectedly electronic and minimal, then again remotely reminiscent of classic singer/songwriter tunes. with late, donna regina have once again moved an enormous step forward. and again they succeed in surprising even those who had long been convinced anyway.
Donna Regina

:

Late

Late

Donna Regina

2' 33''

Fountain Of Love

Donna Regina

3' 55''

Passer-by

Donna Regina

4' 41''

Aimes-tu

Donna Regina

4' 37''

Not A Girl Anymore

Donna Regina

3' 33''

Rain

Donna Regina

3' 54''

Blue Of The Pool

Donna Regina

4' 54''

You Better Believe

Donna Regina

3' 25''

Bad Chemistry

Donna Regina

5' 21''

Driftwood

Donna Regina

9' 17''
Nice as well: