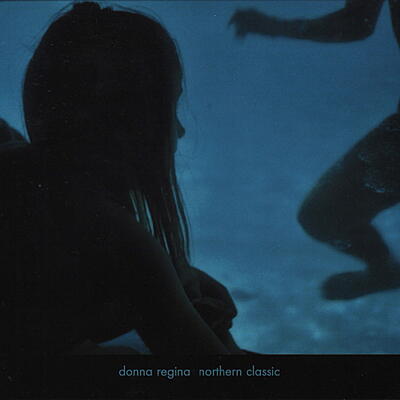 Incl. Instant Download
If only it wasn't that drab and miserable outside. Yes, if, then this here text may read completely differently. But as it is, the new Donna Regina album hits right into the author's winter depression. Not knowing what to write about these new enchanting songs by this duo, he instead starts rambling about sense and nonsense, possibility and impossibility of casting into words the unique qualities of music - until it all comes down again to music.
"Blue" is the track we're listening to. And if we didn't know better, one could think this would be the last we'd ever get to hear from these two. It cuts deep into your heart, sounding so very much like the last time, that dreadful moment of parting for ever, to be surpassed a couple of tracks onwards by "Who's You Who's Me", until the title track "Northern Classic" leaves us standing alone in the dark and the rain.
Music is always at its best when it gets to you where it hurts most - where you're most capable of feeling: fear, loneliness, despair, doubt, longing, dreams, beauty and, yes, love ... All of these words rush past when listening to "Northern Classic". And the best thing is: You want to be part of this trip, you start losing the fear of words because you know there's someone walking right beside you.
Donna Regina

:

Northern Classic

Let's Get Slow

Donna Regina

6' 47''

Blue (Happy Without You)

Donna Regina

3' 04''

Why Do You Ask

Donna Regina

4' 56''

Favourite Human

Donna Regina

5' 49''

Northern Classic

Donna Regina

5' 59''

Who's You Who´s Is Me

Donna Regina

2' 51''

When I Was Younger

Donna Regina

3' 34''

Sea People

Donna Regina

3' 02''

Drifting Around

Donna Regina

5' 37''
Nice as well: