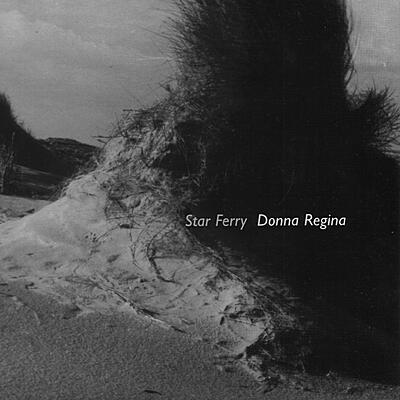 Incl. Instant Download
donna regina's star ferry (on last year's 10inch pool, karaoke kalk #9) was a little hit in the sight of the friends of the band. so the very idea occured to us to release this 12inch. we invited a few kind guests, to show us their point of view towards this song. a bit later, also a donna regina release later, here at last are the tributes plage". in all his charming manner he gives an ample evidence what a straight bassdrum stirs in an atypical surrounding.
m.mayer is famous as musican, remix-artist, dj and - mr. workaholic - associate of the cologne based kompakt-store/label/distribution. he shaped star ferry to a delicate, resilient piece. regina janssen's voice moves like a bluer cloud in a lucid sky of music.
wechsel garland, well-known for wunder (karaoke kalk #7), contributes with his remix of out of and back into a moody piece of music. in superior style against all rules! donna regina rounds itself off. besides the original version - their star ferry gold mix tickles the palate with even more beauty. a real ear-opener.
Donna Regina

:

Star Ferry Rmx

Star Ferry

(Remix By Isolée)

Donna Regina

6' 39''

Star Ferry

(Remix By Micha Mayer)

Donna Regina

7' 05''

Star Ferry

(Gold Version By Donna Regina)

Donna Regina

2' 31''

Star Ferry

(Out Of And Back Into - Remix By Wechsel Garland)

Donna Regina

4' 16''

Star Ferry

Donna Regina

4' 05''
Nice as well: