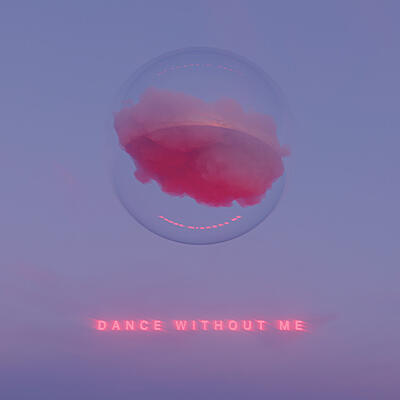 LP: Includes download, Spot-varnished sleeve
A multicultural collaboration between producer Na'el Shehade and vocalist Via Rosa, the project plays to the complementary dynamics of their pairing, blurring the lines between R&B and dance-pop, heartbreak and bliss. Following their signing to Ghostly International in 2019, they realize their years-in-the-making full-length debut, aptly titled Dance Without Me, a refined collection that recasts romantic tragedy as moonlit self-acceptance.

There is lush lovelorn affliction blended into the tracks on Dance Without Me. DRAMA's first record appears remarkably refined for a young band; Rosa's lyrical candor creates expressionistic narratives about interpersonal intricacies all finessed for the club by Shehade. Here we see a lyricist whose vocal stylings are, not just complimented, but completed by a producer, and a producer whose genteel tracks are given a soul, however blue, depicted in a collaborator's deeply human lyrics.
Drama

:

Dance Without Me

Forever and a Day

Drama

2' 00''

Gimme Gimme

Drama

2' 00''

Good For Nothing

Drama

2' 00''

People Like You

Drama

2' 00''

Days and Days

Drama

2' 00''

Nine One One

Drama

2' 00''

Dance Without Me

Drama

2' 00''
Nice as well: