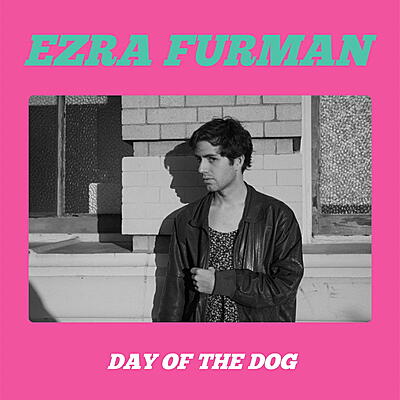 Chicago native Ezra Furman has always positioned himself as a singer-songwriter with or without the Harpoons.
His acoustic based music would sometimes rock or burst forth with technicolor pop flourishes. On 2012's The Year of No Returning the production was especially sophisticated but now like Dylan in '65 he is ready to harness the electricity and delve a little deeper into life as a rock and roller with punk panache.

On Day of the Dog Ezra re-invents himself as an angry young man ready to throw himself on the pyre for the redemption that will follow. With a tight rockin' combo he re-works '50s grooves through primal-Lennon outbursts, glam hissing, right up and full circle into Pixies-style/Buddy Holly rave-ups. It's an instant classic that could have fit on Stiff between Costello's debut and the Damned.
Ezra Furman

:

Day Of The Dog

I Wanna Destroy Myself

Ezra Furman

2' 30''

Tell Em All To Go To Hell

Ezra Furman

2' 13''

My Zero

Ezra Furman

3' 55''

Day Of The Dog

Ezra Furman

3' 25''

Walk On In Darkness

Ezra Furman

3' 30''

Cold Hands

Ezra Furman

2' 40''

Anything Can Happen

Ezra Furman

2' 26''

And Maybe God Is A Train

Ezra Furman

2' 15''

Been So Strange

Ezra Furman

3' 26''

The Mall

Ezra Furman

2' 25''

At The Bottom Of The Ocean

Ezra Furman

3' 23''

Slacker Adria

Ezra Furman

5' 10''

Cherry Lane

Ezra Furman

4' 12''
Nice as well: