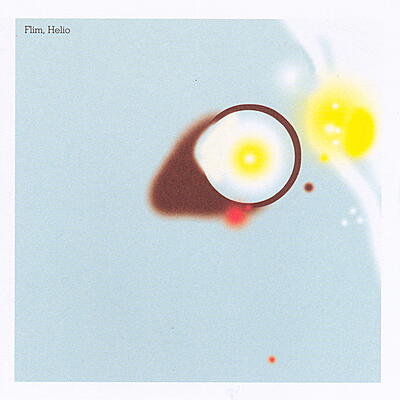 "Helio" is the 2nd release by Enrico Wuttke (based in Dresden, Germany) on Tomlab where he also published his wonderful debut "Given You Nothing" (tom18) in early 2002, a little jewel, somewhere in between the musical wonderland of Wechsel Garland, Mark Hollis and yes - Eric Satie...

The titles are telling the story here and the opener "How I trashed my knees" with its strange brass sections leads our way into his strangely grown cosmos, that builds, folds and unfolds in caleidoscopic ways.And with his "Little Rodache" and the great "Chime", Flim walks in a self secure, almost somnambule way through the fields of Electronic Music, Postrock and Jazz.

"Helio" is a world of its own - similar to "Given You Nothing", very impressionistic and introspective. But the forces that are operating here are much darker than the more childlike cast on the preceding album. With "For Fred" Flim offers us a deep and powerful ending track that evokes intense feelings between Slint and Mark Hollis but remains very much different. Maybe similar to the unbelievably beautiful sightings of a supernova from a safe distance.
Flim

:

Helio

How I Trashed My Knees

Flim

5' 43''

Little Roadaché

Flim

3' 21''

Conversation

Flim

3' 02''

Is That Me ?

Flim

2' 15''

New Livingin

Flim

5' 56''

Snow Behind My Chairs

Flim

3' 25''
Nice as well: