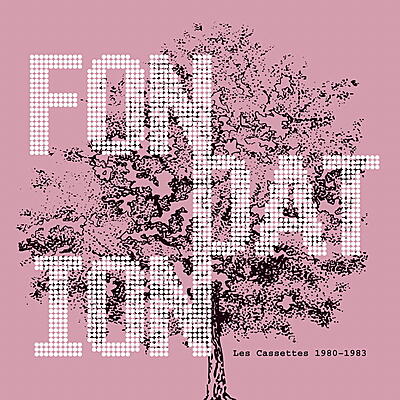 LP: with printed innersleeve with extended liner notes and photos
In the early 1980s, the French musical duo Fondation released three tapes of fantastic electronic music which owed much to the experi­mentalism of the seventies. Synthesizer, drum computer, solo guitar. Repetitive, meditative, hypnotic. Between ambient and synth pop, Fondation created sonic collages underpinned by synthesizer, organ, drum computer and guitar, enhanced by bursts of noise, field recordings, diverse percussion instruments and the occasional wordless lament sung by Anannka Raghel. "Les Cassettes 1980–1983" presents a selection of their finest pieces from this period.

All tracks taken from the three tapes Metamorphoses (1980), Sans Etiquette (1980) and Le Vaisseau Blanc (1983).
Fondation

:

Les Cassettes 1980 - 1983

Résonance

Fondation

00' 00''

Quand il faut parler d'amour

Fondation

00' 00''

Quelque part

Fondation

00' 00''

Locquirec

Fondation

00' 00''

Apparence dans la nuit

Fondation

00' 00''

Un beau zeste

Fondation

00' 00''

Danse étrange

Fondation

00' 00''

Mouvement

(Edit)

Fondation

00' 00''

Spirale

(Edit)

Fondation

00' 00''

Souviens-toi

(Edit)

Fondation

00' 00''

Le bal de grâce

(Edit)

Fondation

00' 00''
Nice as well: