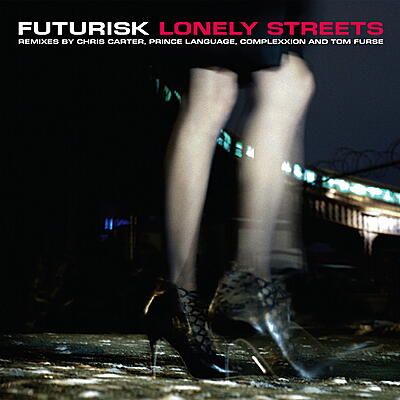 Futurisk
Lonely Streets Remixes
Cititrax
CITI 004
Minimal Wave takes an old sound in a new direction entirely, giving Futurisk's classic 'Lonely Streets' a modern shake-up through a remix package from current artists – out now on MW's sublabel reserved for new music and old favorites, Cititrax.
Futurisk, an electro-punk group made legendary by their anarchistic records and explosive live shows, mysteriously disappeared from a thriving scene in 1984. With an electric and dynamically layered sound (created with pre-midi instrumentation), the South Florida group left an indelible mark in the crates of disco and minimalist collectors dotted around corners of the world, including LCD Soundsystem's James Murphy (who gave a complimentary wink to Futurisk in 2003 by using 'Push Me Pull You (Pt. 2)' on the delightful Colette # 5 DFA Comp CD). Minimal Wave's own history with Futurisk runs a few years back, starting first by including an unreleased 1982 version of the track 'Meteoright' on the label's 'Found Tapes' vinyl LP in 2007. Subsequently, Minimal Wave released the retrospective full-length vinyl 'Player Piano' LP to celebrate the band's 30th anniversary last year, culling material recorded between the years 1980 to 1982, with all of the tracks on their two 7-inch releases mixed in with rare studio recordings and early 4-track tapes.
The Futurisk 'Lonely Streets Remixes' includes remixes by four of the band's biggest fans, each of whom have a sound as iconic as the band themselves: Chris Carter (Throbbing Gristle, Chris & Cosey), Tom Furse (The Horrors), Prince Language (DFA, Editions Disco) and Complexxion from the UK.
Nice as well: